Alt-J – 'The Dream'
Sounds like … the tender aftermath of past decade's hype and the beginning of a new exciting chapter for the band.
In the ten years since their door-opening debut An Awesome Wave Alt-J have become quite a special phenomenon in the indie music scene. Despite not pleasing their audience with the most obvious in-your-face this they somehow still managed to end up in the A-league and played bigger arenas. The eclectic complexity of their compositions somehow managed to attract more and more people which speaks for the trio's high level of musicality. However, after being away for almost five years the stakes aren't getting any lower for Joe Newman, Gus Unger-Hamilton and Thom Green. Luckily, The Dream makes everything right by continuing the path the band already started on 2017's brilliant RELAXER record. Instead of diving deeper into experimentalism Alt-J give the songs and their emotions more space and underline their supreme songwritng skills, resulting in their most ambitious yet also most honest record so far. But don't get me wrong: there's still a lot happening here.
Bane opens the album with gentle guitar play and choral voices but delivers a slow build-up that isn't afraid to end with a children's choir. The following singles U&ME and Hard Drive Gold provide more traditional Alt-J hit material, delivering catchy hooks and that sweet uplifting pop groove in the tradition of Left Hand Free. However, moments like these are just a detour because all in all, The Dream is a mellower and tender affair, diving deeper into traditional folk, blues and gospel territory. Happier When You're Gone dwells in bittersweet melancholia and especially the last minute is finest goosebump material. Get Better is a raw and plain acoustic-guitar driven ballad and the first minute of the wonderful Walk A Mile surprises us with a gospel acapella performance from the band we didn't see coming but works surprisingly well. The short Delta is entirely carried by their voices. There are a few well-placed less ballad-like moments on the album like Chicago that turns into a forceful beast with techno-beat or the electrified blues rock of The Actor. Those songs don't destroy the natural flow of the album but Alt-J are now actually best when they reduce themselves. They surely have matured over the past decade and so has their songwriting. They might not be the hippest band in town anymore – but now they are capable of building an emotional connection in a way more profound and satisfying way. The Dream is a raw and honest testament of a group that outlived its own hype and moves into fascinating new musical waters. (Norman Fleischer)
Stream It: ► Spotify / ► Apple Music
---
Big Thief – 'Dragon New Warm Mountain I Believe In You'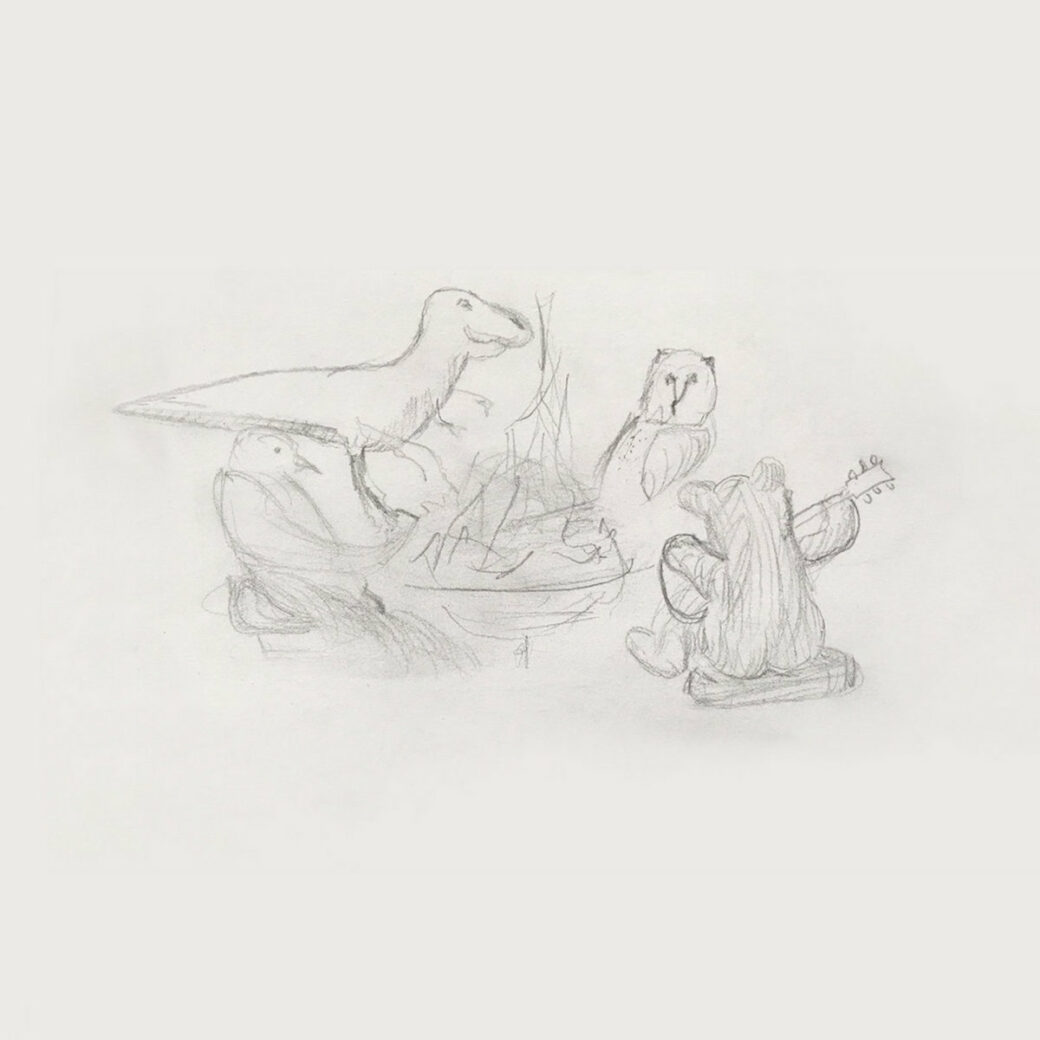 Sounds like … spectral spontaneity and spectacle.
"Ordering the stars in Heaven / Hurling salt in the sea / Dragging a newborn mountain / Didn't you believe in me?" asks Adrianne Lenker on anything from her latest solo album where she describes the feeling of being so in love that there is no need nor want for trivial subjects. This is the birthplace of the 20-track double album's slightly bulky title and proof of how the member's solo projects are never a burden to Big Thief's development but an enrichment. Like each of their record's Dragon New Warm Mountain I Believe In You is a celebration of the band's love for each other but without the overarching interspace between listener and artist of previous U.F.O.F and Two Hands. The guiding principle of each song on DNWMIBIY is how to let ideas spring out, unplanned and true to their emergence, in new places geographically and lyrically. The record cracks open the patterns of James Krivchenia, Buck Meek, Max Oleartchik and Adrianne Lenker's chemistry as well as the singer's approach to songwriting for the world to witness – and it is just complex and transfixing as their more conceptual repertoire.
Though, six of the ten songs from the first half have been released over the past six months, their assemblage is key to the development of this created universe. Change is so straightforward and efficient in its simplicity making you wonder how hard it can be to write a good song, followed by Time Escaping zooming out to see mortality, followed by Spud Infinity, the song that is on everybody's lips because of its light-hearted humour highlighted by jaw-harping and illustrating best Big Thief's exploration of country absurdity. In combination with Red Moon, opening the second half, as well as closing track Blue Lightning letting Lenker dip into a song-suitable accent, they display the singer's love for Nashville's John Prine. The band's roots echo through but their roots are rhizomatic – textually and melodically. The weaving pathos of Capacity's Mythological Beauty can be found on Sparrow, a telling of Adam's deception of Eve, and Simulation Swarm's phonetic fusion, "With the drone of fluorescence / Flicker, fever, fill the form / With a warm gush, now I wanna touch" reminding me of Irish Sean-nós singing. The heavy bass and Björk-ian nudge of Blurred View and its counterpart on the second half Wake Me Up To Drive with instrumentals that remind of Mario Kart background music explore monotonicity while still pushing forward. To fill 20 songs with new facets is a challenge for many bands but not for Big Thief, with each adding a new layer to their personal growth and musicality like the personal 12,000 Lines, a lesbian love letter, the surprises of chatter in between tracks or Krivchenia's steady drum accompaniment walking effortlessly beside Lenker's voice. Ending and outstanding is The Only Place which summarises the experience of the band's evolution, the world's current realisation and the need for idealistic imagination: "What if all the worlds in space would melt into one single place / And intertwine the human race with other kinds / The atom is an empty vase / A vehicle to no embrace the way you feel / The way it tastes and multiplies / So much to share, so much to share / […]  /And ashes amplify the only place that matters is by your side / What if all the time between the words we say and what we mean would roll as softly as a stream that we could ride". Just listen and be in wonder because Dragon New Warm Mountain I Believe In You gives freely and lovingly. (Anna-Katharina Stich)
Stream It: ► Spotify / ► Apple Music / ► Bandcamp
---
Trentemøller – 'Memoria'
Sounds like … the Danish dark wave expert unravels his love for shoegaze at last.
In the past two decades since his much loved 2006 debut album The Last Resort Copenhagen's Anders Trentemøller constantly shaped his trademark sound to a degree where it becomes petty recognizable amongst many other contemporary releases. From the outside it might look like the music pretty much stays the same but if you take a closer look there's an ongoing slow progress happening that takes certain elements form the artist's sound and carefully enhances them into new directions. So, while Memoria might feel like a typical Trentemøller record at first, it also opens his music to new variations. The record's predecessor Obverse was designed as a pure studio album which freed the multi-instrumentalist from certain structures and any performance expectations, resulting in some of his most abstract and dark recordings so far. The follow-up heads for the opposite direction and gives his love for shoegaze, dream pop and guitar walls more space. The result is a more uplifting and organic-sounding album with songs that really long to be performed along with a full band. But don't worry, despite more songs being written in Major Key this time, the beloved gloomy darkness is still a crucial element in the Trentemøller recipe.
"Blinded by the sight of nothingness" is fitting quote from the slow opening track Veil Of White in which singer Lisbet Fritze embraces the bleakness with open arms. Unlike on previous albums Trentemøller's wife (and former Giana Factory member) is the only solid vocalist this time which gives the entire album a very cohesive feeling. Fritze's ghostly vocal performance is a wonderful travelling companion on this twilight journey and it's well-placed between all the instrumental pieces. Especially her contributions takes some of these tracks to a whole different level, like No More Kissing In The Rain which is definitely the most uplifting tune Trentemøller released in a long time or Like A Daydream which can't hide his admiration for bands like Slowdive and Cocteau Twins. Next to the more mellow moments there are also a few nods back to his musical roots as songs like Glow and In The Gloaming add a grooving electronic groove to the equation. New explored territory includes a detour to horror-infected noise rock (Dead Or Alive) and Neu!-inspired krautrock (When The Sun Explodes) – a sound that suits the artist surprisingly well. Clocking at a little more than 70 minutes Memoria is quite a long album; it demands time from the listener. But if you decide to step into this dark microcosm you get rewarded with quite a hypnotizing experience that allows you to fall into this hazy sound as the wall of hazy wave guitars does the rest of the job. Trentemøller remains a unique phenomenon in the scene and it's a joy to see his art blossoming again and again into new forms. (Norman Fleischer)
Stream It: ► Spotify / ► Apple Music / ► Bandcamp
---
Mild Orange – 'Looking For Space'
Sounds like … a vigorous and dreamy journey into the unknown.
Building on two records, Foreplay (2018) and the 2020 self-titled sophomore LP, New Zealand's Mild Orange have established quite the reputation for being one of the finest dream-pop acts from Down Under. With Looking For Space, it seems that the journey of the dynamic quartet has only just begun. Their most ambitious and expansive work yet, the third LP has Mild Orange heading into a compelling journey about navigating through the confusing paths of life, seeking for the elements that will make us grow. 
Looking For Space really has to be taken the literal way, as the gang of four followed their urge to kindly tear apart the walls of the bedroom pop sound of their first two records. Yet, as much as this album is about a journey outwards, it is also a journey of unlocking the wild lands of imagination that lie within them. Well, the lockdown isolation might as well have triggered that need for bursting out. Ethereal and atmospheric the album's opener Colourise begins and opens the gate to what indeed feels like a hypersonic fantasy journey: "Trust the waves and where you'll go / 'Cause you never know what it may hold", Josh Mertens sings. A dreamy atmosphere is key and while the lot of the album balances the cool (Oh Yeah, Hollywood Dreams) there are occasional frantic explosions at work (What's Your Fire), that expose the cry into the wild. Somewhere between the frenzy of Tame Impala, The Boxer Rebellion and the chill of Angus & Julia Stone, Looking For Space feels like a passionate and imaginative sonic landscape of his own, one that you can sink into, again and again. (Andreas Peters)
Stream It: ► Spotify / ► Apple Music
---
K.ZIA – 'Genesis'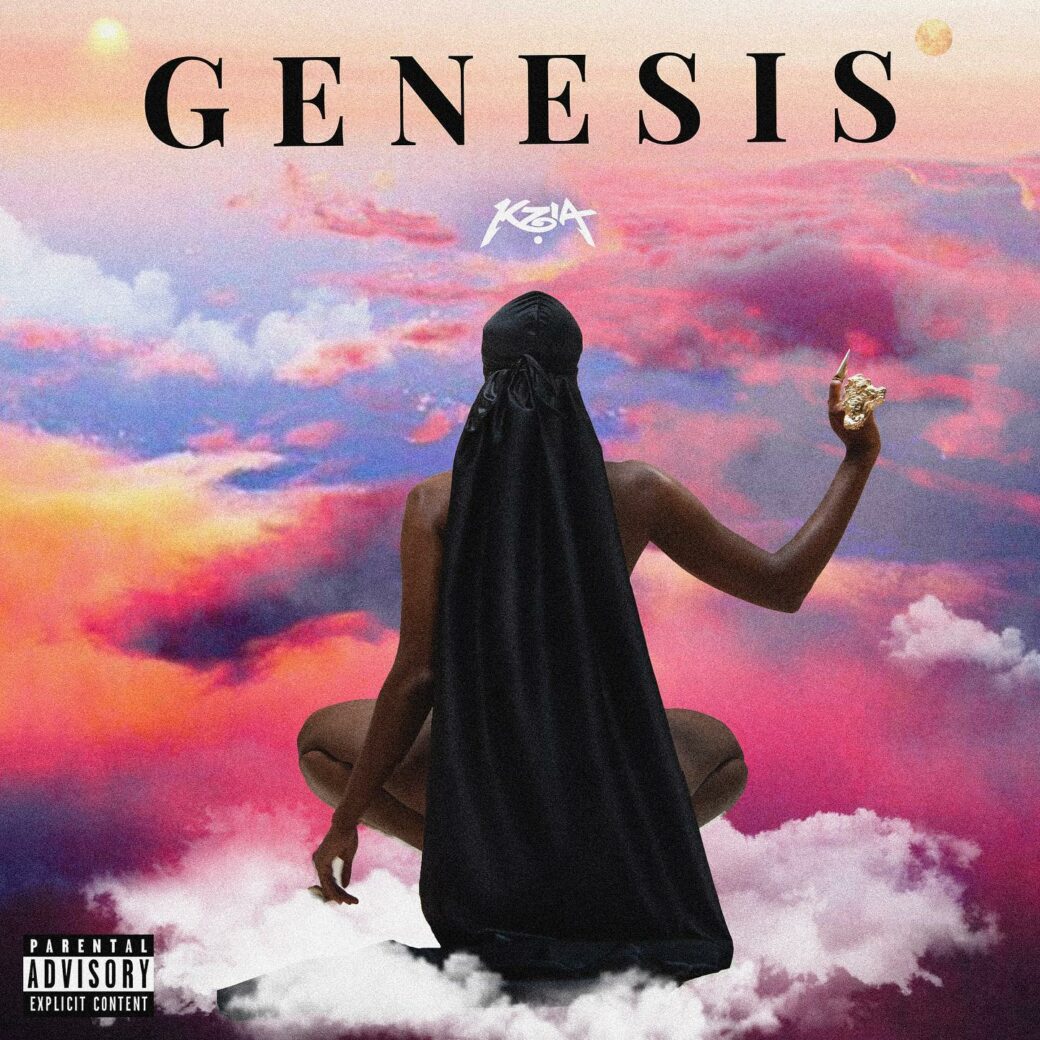 Sounds like … warm RnB winds and Afrobeat storms.
The sun and the moon, the yin and the yang, two sides of the same coin, so different but both go alongside on K.ZIA's debut record. The Berlin-based singer with Belgian-Congolese and Martiniquaise roots fuses genres on her debut album Genesis. K.ZIA is a gentle, warm mother spirit and finds remedy in love. She sings in English and opens the record with the mellow RnB hymn Sanctuary. Like a tender hug, the track lets us know that we are entering a safe space. Coco carries on the soft mood but weaves a trap beat into the instrumentation carrying K.ZIA's vocals.
Privilège is the first song on which K.ZIA's alter ego ZIA appears. Embodying the fierce unapologetic side of the artist, the songs are sung in French and seep with youthful energy. Afrobeat and Trap influences make ZIA's musical output groovy and danceable like Commando Fanm, which features the singer's mother, the artist Zap Mama. The song is loaded with female energy, the stripped back, almost rapped vocals resting on a bass-heavy beat. On the only 30-minute-long debut, K.ZIA expresses a range of different emotions and characters. The various moods keep you on the edge of the seat until the last track. And then the soul-tinged Home will want to make you go back and listen to it all over again. "Good vibrations" with emotional depth, Genesis is a warm breath of air, a thunderstorm almost blowing you off your feet, and a salty ocean breeze. All K.ZIA but each bearing different emotions. (Liv Toerkell)
Stream It ► Spotify / ► Apple Music
---