Calexico and Iron & Wine – 'Years To Burn'
Sounds like … an Americana handshake crossing and transcending borders.
It worked back in 2005 on In The Reins and it might be even more important these days: Calexico and Sam Beam aka Iron & Wine recorded an album together. And it's got everything you would expect from that kind of collaboration – but also some things a little more daring that make Years to Burn more than just the sum of its parts. Recorded in Nashville (of course), the two different kinds of Americana that Calexico and Iron & Wine are known for are melted into a vision of one border-crossing roots rock. At times of In The Reins it was mostly Beam writing songs that Calexico backed up. Years to Burn now feels more like a session that was designed to unfold every artist's potential.
At latest with 2011's Kiss Each Other Clean, Iron & Wine have grown into a full band project, creating richly arranged albums that already transcended the folk troubadour cliché. With that experience at hand, Years to Burn presents both of the involved bands more like a completely new organism. While What heaven's left at first is still dominated by Beam's folk but already enriched by backing vocals and the obligatory lap steel, the album later truly develops a sound of its own. With the gigantic Bitter Suite at its center: An hispanic elegy melted with psychedelic, noisey trumpets in the middle part and Beam's signature warm poetry at the end. Eight minutes that show the full potential of these artists coming together. In its best moments, this record is a genre- and border-crossing statement about the great American songbook: It never has been a solely white one; but one with pages of all origins, just like the USA once were meant to be. The desert, it doesn't care about nations. (Henning Grabow)
Stream Now: ► Spotify / ► Apple Music / ► TIDAL
---
Kae Tempest – 'The Book Of Traps And Lessons'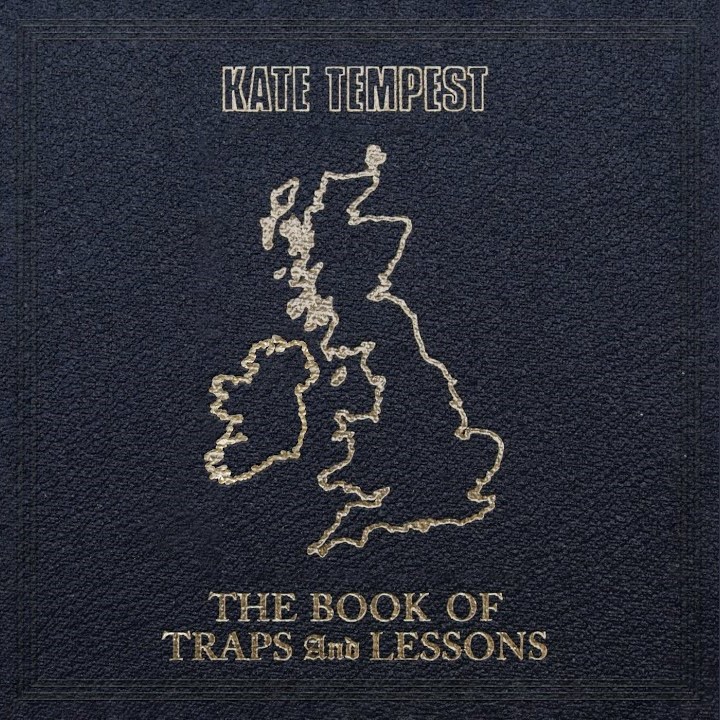 Sounds like … the burning gaze of a critical and lyrical eye upon the world we live in, packaged in passionate poetry.  
The British spoken word artist Kae Tempest is releasing their third LP and moves away from everything else we have ever known before. Their previous records already included the ambitions mission of combining fine lyrical poetry with raw and urban Hip Hop beats. Rapping lyrics with fierce determination mixed with the impeccable sense of poetic lines, the artist was onto a pretty unique concept already. But The Book of Traps and Lessons sees them exploring new territory.
Freeing the words from their service to the music, Kae Tempest almost completely refrains form spicing up their songs with juicy beats. Instead, the voice and the words get the complete focus and attention. For any other artist this would be a risky mission but for this poet is seems the only right way to go. Kae's passionate presentation of sharp and hard-hitting lyrics only gets more intense by minimalizing the instrumentation. Nothing escapes the writer's burning gaze as they let it flicker upon society, politics, and stereotypes. All Humans Too Late and Keep Moving Don't Move are dystopian portrayals of a society and a world heading downwards. 'What can be done to stay human?' they ask with pained vocals. 'Firesmoke' is their very unique depiction of love and the chaos that can come with it: 'I bathe in this fire / it warms without burning / compels without force / and it turns without turning the world'. Kae Tempest has the talent to express themselves explicitly through the most implicit and metaphorical ways. These tracks are rather poems, than they are music and find the proper appreciation on this minimalistic, yet intensely honest and personal record. (Liv Toerkell)
Stream Now: ► Spotify / ► Apple Music / ► TIDAL
---
Bill Callahan – 'Shepherd In A Sheepskin Vest'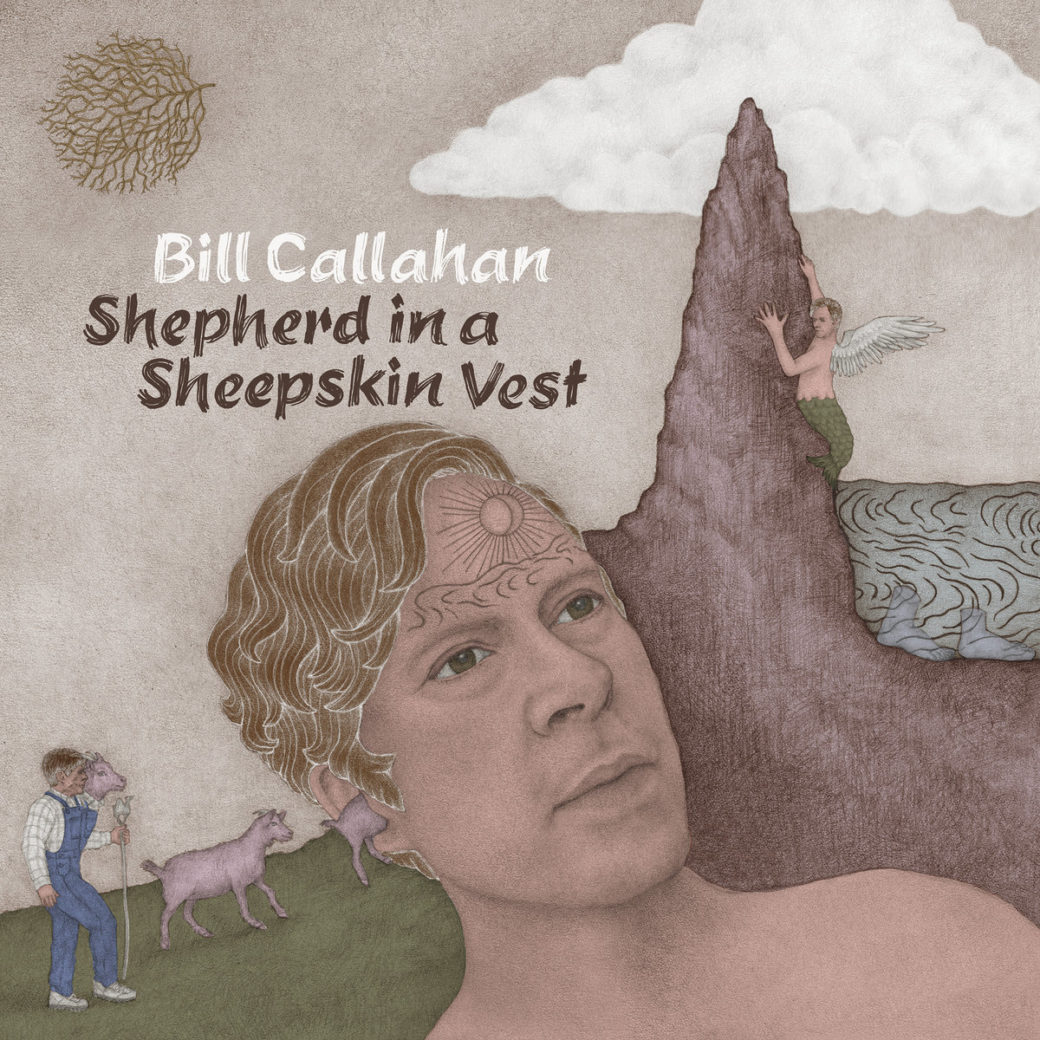 Sounds like … a friendly clap on the shoulder, a genuine hug, and a warm, wise and witty meditation on life itself.
It's not as if Bill Callahan ever was the guy who rushes into things. Even back in the 90s when the now 53 year old Callahan released records as Smog almost every year, his music never quite spelled out hectic. With this album though, Callahan especially took his time. Due to private reasons mostly, as he got married and had a kid, but also in his songs. With 20 tracks in total, Sheperd in a Sheepskin Vest was released on streaming platforms in four seperate 'sides' over the course of the last weeks. Which gave his devoted listenership the chance to slowly digest and dive into the record as a whole. Actually a pretty clever move, since the calmness and sketchiness that Callahan's music always inherited peaks on Sheperd in a Sheepskin Vest. We listen to a man who's at peace with things – that these things include nothing less than overwhelming topics like death, grief, birth and, in short, life, and the songs still manage to never get shallow, makes this a remarkable record.
"It's been such a long time, why don't you come on in?", Callahan starts off in Sheperd's Welcome, continuing to ruminate on the new floor he made. It's a forecast on the many very private and seemingly trivial observations Callahan lays out in the following hour. In that, he almost challenges Mark Kozelek's stream of consciousness, with the advantage on Callahan's side, since he actually still has an interesting consciousness. There is not a word not chosen very carefully throughout the often rather short, dreamy song sketches. It is left to the listener to pay good attention. Otherwise, a lot of the beauty drifts past unnoticed. For example when Callahan depicts the death of his mother in Circles: "I made a circle, I guess / When I folded her hands across her chest", he sings, only to culminate in the unexpected finding that death is beautiful. That is the beauty of this record: fundamental experiences are paired with everyday trivia and witty observations on mundane things (Oh Angela/like motel curtains/we never really met). But foremost, and that is a new layer to Callahan's music, there is peace even within the trauma. That a man like Callahan, who's been all too familiar with the dark corners of his mind, can find that solely by loving and being loved is a soothing thought. He might be a family man now, but his ability to write is not gone – it's just changed. (Henning Grabow)
Stream Now: ► Spotify / ► Apple Music / ► TIDAL
---
Tusks – 'Avalanche'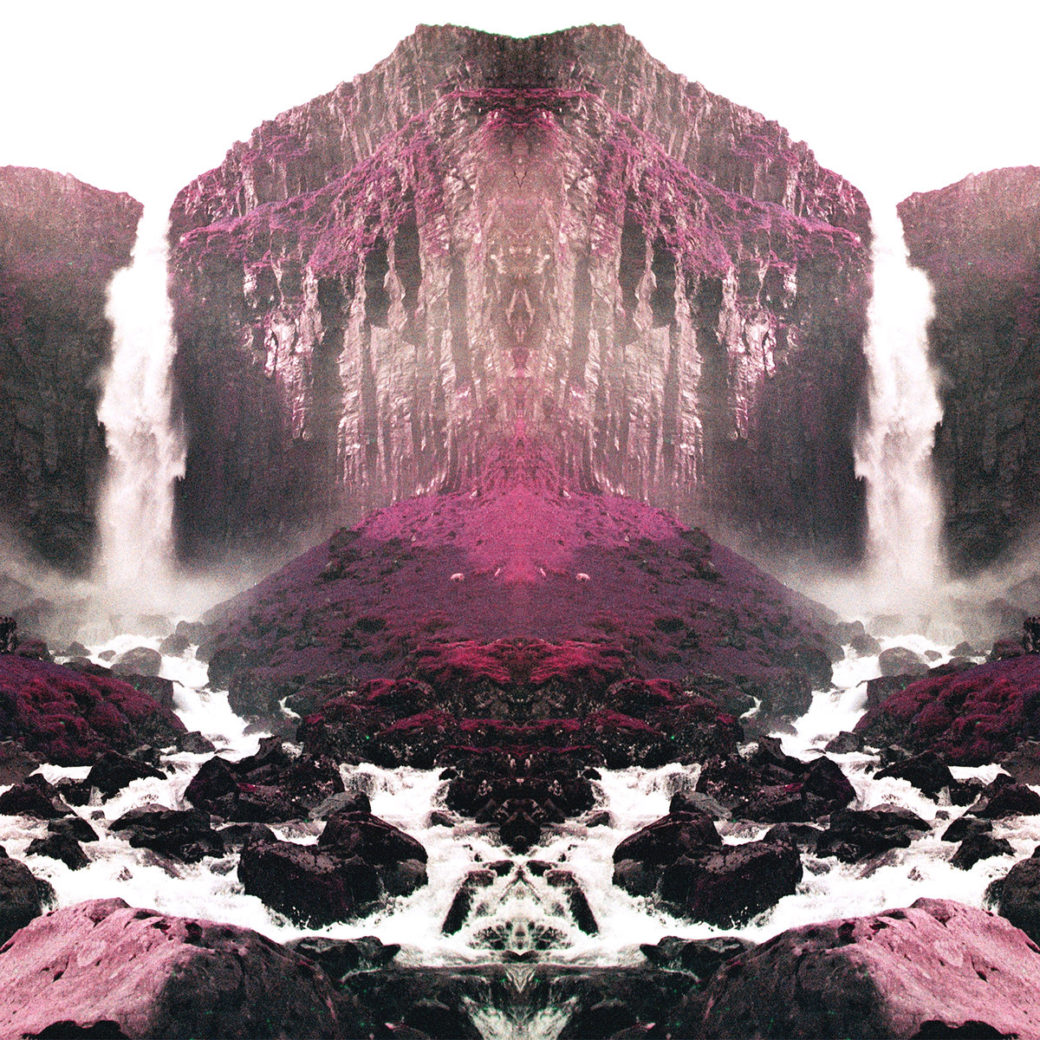 Sounds like … an approaching thunderstorm in the middle of the night.
With her debut album  Dissolve British songwriter Emily Underhill delivered one of 2017's finest yet somehow still quite underrated debut albums. Now, her alter ego Tusks returns and makes sure that it wasn't a lucky shot at all. Avalanche is a mighty continuation of the artist's nocturnal formula while adding a rawer tone to Underhill's music. Inspired by groups like My Bloody Valentine and Foals Tusks introduces a certain grunginess to her sound without losing the quite melancholic notion that made you fall in love with Dissolve in the first place. Opening track Demon demonstrates that dynamic shift pretty good. It starts with the beloved echoing wave guitar and the purity of her voice but later gets interrupted by heavy and nervous drum rolls that break the tenderness like an impending thunderstorm. It's that mixture that pretty much defines the majority of her sophomore album. Be Mine and Peachy Keen follow this pattern, showing Underhill's grittier side that is now also discussing societal and political issues.
The tenderness in her songs is still the heart and soul of it all and it's really at its best when she reduces the tracks to their core like in the hypnotic Mind and the floating Bleach but there's also a new fighting spirit sensible. It might have its roots in a tragic accident the artist had in early 2018 where she broke her elbow and on the brink of never making music again (or even moving her fingers). So, that might also explain the 'now or never' vibe of Avalanche a bit. The title-track also surprises with a powerful outburst in the end, showing that Underhill could probably also craft a full rock album which might definitely be an option in the future. For now, she prefers to remain in the twilight. Tusks deliver a fitting missing link between The Cure and Daughter, mixing delicate despair with intimate openness. And this young lady continues to be a really great hidden treasure in the current musical landscape. (Norman Fleischer)
Stream Now: ► Spotify / ► Apple Music / ► TIDAL
---
CEEYS – 'Hiddensee'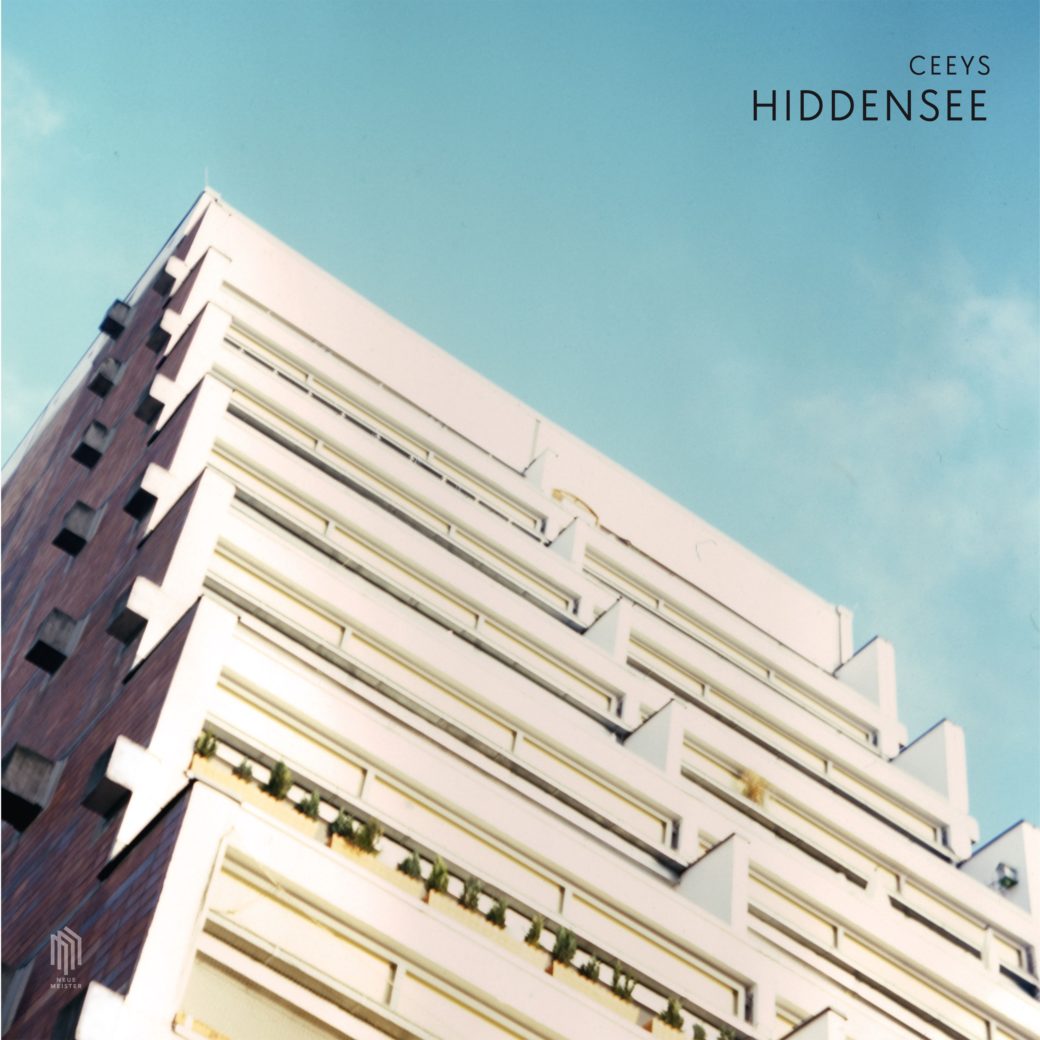 Sounds like …  the perfect symbiosis of cello and piano keys.
This symbiosis is not only displayed in the music of the two brothers Sebastian and Daniel Selke from Germany but also in the name of their common musical project: CEllo + kEYS = CEEYS. Their fourth full-length is another very personal and intimate journey with one foot in the past, and the other in the present. Their East-German socialization stands at the center of this record. A record filled with memories of their childhood in East-Germany in the last decade of the GDR and the following freedom after the Soviet regime collapsed. Hiddensee is the picturesque German island in the Baltic sea, that is at the same time place of many childhood memories and the place of return after experiencing the freedom of the post GDR area. Nostalgic on the one hand, pulsation on the other. An instrumental dialogue between the two brothers that share a common musical background, only separated by the thin walls of their rooms while practicing their instruments as children.
Recorded at Saal 3 at Funkhaus Berlin, which is currently rented by neo-classic pioneer Nils Frahm, the two brothers dived deep into the world of analog recording with several devices and instruments from the 1950s to 1980s. Tender, sometimes even fragile, the melodic ideas swirl around them, back and forth, matching and completing each other in the most comforting way and thus creating a room full of reverbing vibration between suspense and ease, intimacy and freedom. The songs unfold their inner beauty in a calm and at the same time intense way, with the cello and keys – mostly piano but every now and then with decently used synthesizer sequences and loops – providing different rhythmical variations in harmonic unity. The record lives through the created atmosphere, rather than through epic moments or walls of sounds. The familiarity of the two brothers is the core of the music. A record for the calm and most private moments and an experience, that surly covers the listener even more in a live performance. (Abhilash Arackal)
Stream Now: ► Spotify / ► Apple Music / ► TIDAL
---