Damien Jurado – 'In The Shape Of A Storm'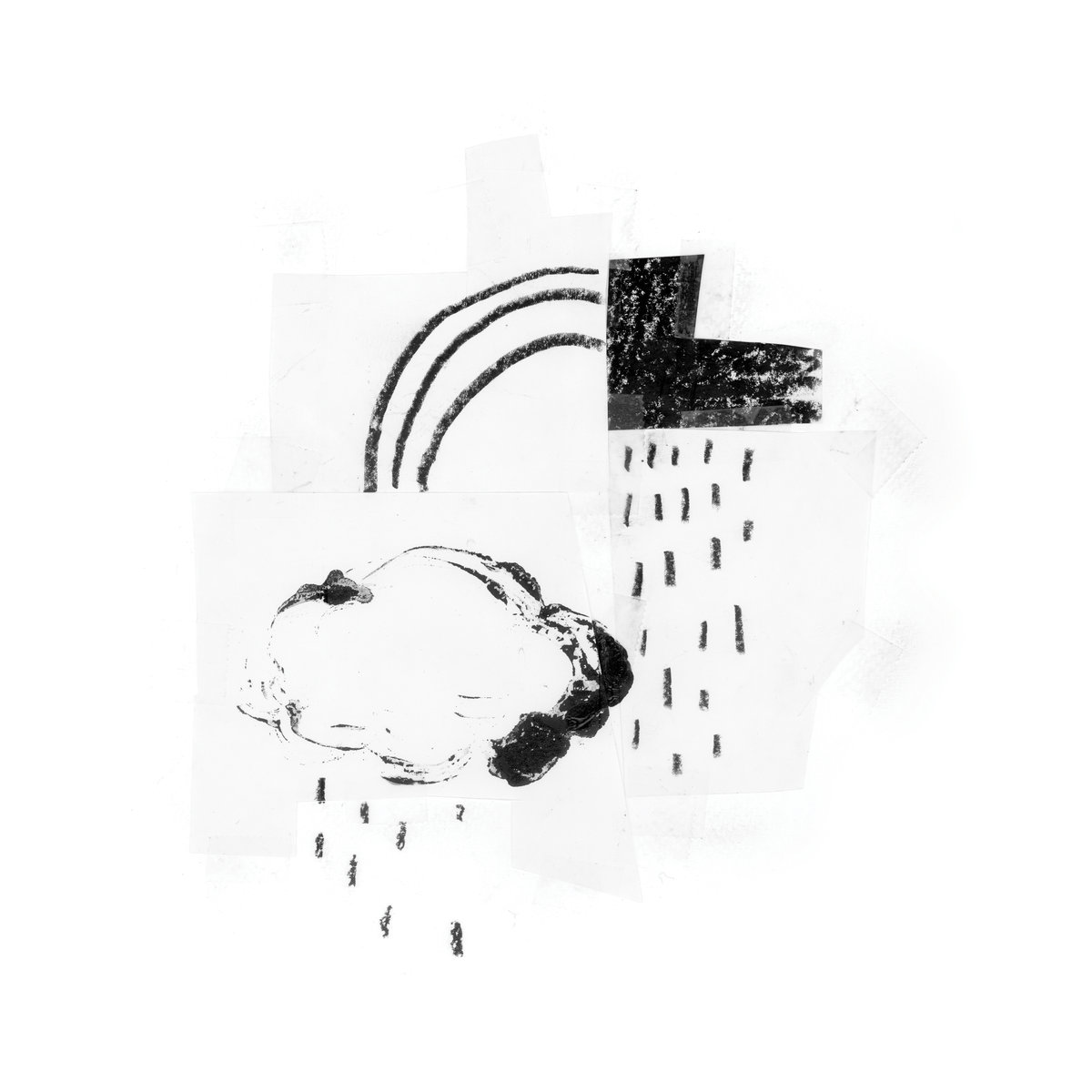 Sounds like … a fond farewell to a friend
After nearly twenty years of resting in his very own niche, Damien Jurado is still one of the most underrated songwriters. As a craftsman of constant quality he meandered through the various atmospheric, epic, conceptual, sparse and gruff territories of folk music. But never has he dared to record an entire album that's basically just him and the acoustic guitar. Although that's always been the center of his music, he never allowed himself to leave it at that. In The Shape of a Storm now picks up the thread that last year's The Horizon Just Laughed spun on a lyrical level: Where the former collected stories like snapshots and presented them on a big musical canvas, this whole album is a snapshot of just two hours of recording – a moment, a feeling, a state of mind, frozen in time and ten beautiful songs. But sparked by a long career and experience in both songwriting and life.
Some songs on In The Shape of a Storm have been part of Jurado's catalogue for years but never were properly recorded. This sudden impulse to ban them is hard to disconnect from the death of his longtime collaborator and friend Richard Swift last year. Although it might have been recorded before he died, the immediacy of these songs feel like an antidote for keeping things in too long; the urge of getting things out there before it is too late. "There is nothing to hide", Jurado sings in Lincoln and it's the soft, never hopeless melancholy in his voice that makes lines like these as much a warm, hopeful embrace as a solitary experience. How flawlessly these songs float into, and resonate with each other is the exact magic of Damien Jurado's songwriting. Once in it, you'll hardly find out again. (Henning Grabow)
Stream Now: ► Spotify / ► Apple Music / ► TIDAL
---
Fontaines D.C. – 'Dogrel'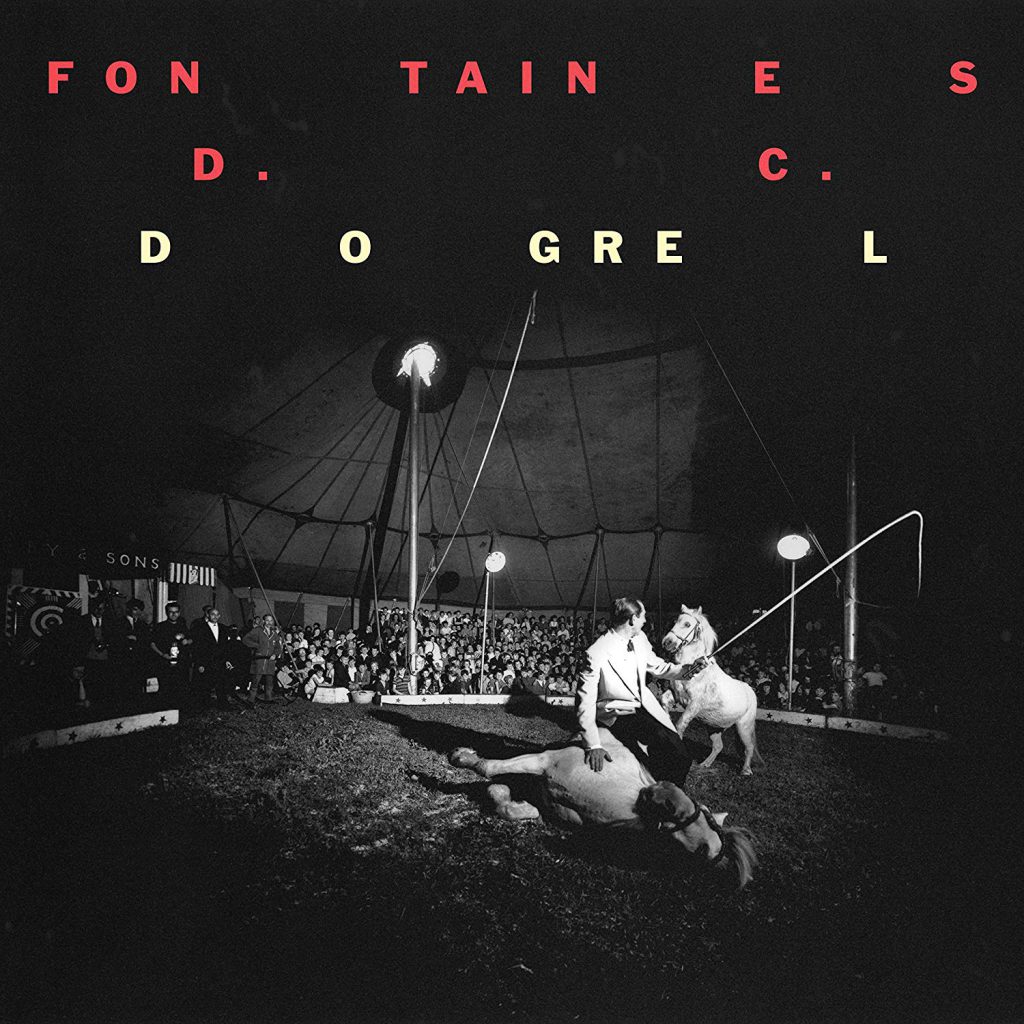 Sounds like … the next big post-punk sensation you'll fall in love with.
"I get a bit uncomfortable with some of the comparisons that have been made," Grian Chatten, lead vocalist of Fontaines D.C. said in response to the references, that the debut record of the Irish band has to offer. And there are quite a lot, especially in the recent wave of bands referring to the late 70s/ early 80s post-punk sound. And even though the comparison to more contemporary bands like IDLES and Shame lie on hand, it wouldn't be fair to just nail the sound of the five-piece band from Dublin down to that. Fontaines D.C.'s post-punk works on a more subtle level. Not as edgy as IDLES, not as harsh as Shame. But more melodic, more variable and more introverted without lacking intensity.
With five of the eleven songs on Dogrel already having been released on previous seven-inch singles (some in a different version, like now fasted-up Boys In The Better Land), the band displays a variety of styles. The Fall have their heritage well represented on this record, Sha Sha Sha reminds heavily on The Clash, slow burners like Roy's Tune or The Lotts bring up 80s wave and indie images and a song like Liberty Bell sounds like The Vaccines meeting The Strokes. Only the closer Dublin City Sky sticks out with its folkish vibe. Combined with the authentic poetic lyrics of Chatten Dogrel is a piece of profound appreciation of the past and at the same a statement of our time. Often referring to Dublin and "the dying romance of the city" though the ongoing gentrification, Chatten brings forward his lyrics in finest Mark E. Smith manner: "Dublin in the rain is mine // A pregnant city with a catholic mind // Starch those sheets for the birdhouse jail // All mescalined when the past is stale – pale." (Big). Dogrel, being a "Crudely or irregularly fashioned verse, often of a humorous or burlesque nature", as defined by the dictionary, seems to be a quite fitting album title. Whether Chatter's unease with the comparisons made comes from alienation or from reverence – there is no need for neither  of that. Dogrel, that for its maturity doesn't sound like a debut, keeps up with the genre fellows by finding a very own melodic and indie infected way of expressing a modern post-punk sound. A serious candidate for all the best-of lists at the end of the year! (Abhilash Arackal)
Stream Now: ► Spotify / ► Apple Music / ► TIDAL
---
Darjeeling – 'Hokus Pokus'
Sounds like … a warm evening well-spent beside the record player.
When they introduced us to the scene of their hometown, Wuppertal psych pop band Darjeeling were already aspiring to greater heights. Their 2017 debut Life Is An Intriguing Mosaïque Of Revealing Secrets, a surprisingly diverse, inviting and undoubtedly promising album, ultimately served just as a stepping stone for the three-piece group as they toured Germany and made appearances to c/o pop, Reeperbahn Festival and Altersonic, among others. And while their sophomore record Hokus Pokus is a refinement, it does not exactly double down on the catchiest moments of its predecessor. Instead, it shows Darjeeling's desire to explore the remoter nuances of their influences as they dabble in surf, psychedelic and alternative rock music.
Although easy on the ears, Hokus Pokus is certainly not easy listening and many intricacies are concealed by its complaisant sound: Rarely does Markus Kresin's detailed bass work get in the way of the song, and several tracks undergo changes in tempo, key, ambiance or style. It's the sound work of keyboarder and co-singer Fabian Till that often sets the scene, as his manifold timbres guide the feel of each track – Tangled Arms shows him front and center, as his washes of organ and sprinkled keyboard set an intriguingly eerie vibe. There'll Come a Time, its polar opposite, shows Darjeeling at their snappiest, as a slightly vintage soundscape gives way to an alt-rock jam tinted with guitar work akin to the Greenwood brothers circa OK Computer. Dense but not overwhelmingly so, Hokus Pokus is an album for enthusiasts, rewarding those who are patient. (Igor Franjić)
Stream Now: ► Spotify / ► Apple Music / ► TIDAL
---
Band Of Skulls – 'Love Is All You Love'
Sounds like … a contemporary twist to indie hard rock.

After four successful albums, the Band of Skulls had to release their latest work as a Duo of Skulls. Without drummer Matt Hayward on board, the remaining members Russell Marsden and Emma Richardson developed a different style of songwriting fusing electronic and live instruments with a more experimental attitude towards the process. Collaborating with producer Richard X served the album well. New tendencies are weaved into the strong basis of indie hard rock, whilst not losing touch of their beloved garage vibe. Love Is All You Love pulls this acrobatic split of keeping the tradition alive and experimenting, off quite gracefully.
The opener Carnivorous is a mixture of electronic tendencies and a heavy rock guitar beat pushing the track relentlessly forward throughout almost four minutes of length. Delayed panning of the chorus (consisting of merely the title) makes it easy to sing along and create a dark animalistic vibe, a further electronically charged bridge could transport the song into a scruffy basement techno club. But do not worry, the band has not yet entirely exchanged their worn out guitars for synthesizers. Singles like Gold and the title track prove that Band of Skulls still know how to play their edgy grooves and hard-rock guitar licks. The latter is of stadium-sized grandeur and rounded off to a modern rock anthem with rapped lyrics. Sound Of You hints at the softer side of the outfit. Singer and bassist Emma Richardson lets her vocals shine while the smooth groove mingles with a driving electronic beat turning the singe into an unusual ballad. Love Is All You Love is the work of a band reinventing and restructuring their position in the music industry without losing touch of their musical roots. (Liv Toerkell)
Stream Now: ► Spotify / ► Apple Music / ► TIDAL
---
Tellavision – 'Add Land'
Sounds like … the brainchild of abstractness and a free spirit.
Welcome to Tellavision's world. Add Land, the latest creative outpour by formerly Hamburg based artist Fee Kürten who now resides in Berlin, brings a much needed fresh and exciting breath of air into the musical landscape. In fact, the album accomplishes to blend an approach that can only be described as fairly avant-garde and highly driven by Tellavision's ongoing curiosity to shape her songs in a way that quickly reveal a really vivid soundscape.  With a background in painting, Kürten is no stranger to the art scene and continues to paint sonic pictures as part of her musical exploration as well. 
Her latest collection of songs on Add Land offers the listeners a world that leans toward abstractness rather than any kind of comfort zone. It's an album that is working with elements such as friction and at times edginess with an overall ambitious vibe.  It also reveals once more why Fee Kürten is an unconventional thinker when it comes to shaping her sounds and expressing her emotions. Fully embracing her fears, insecurities and anxieties and an emotional depth – Tellavision enjoys exploring all of these with the help of quirky beats, samples, loops and captivating vocals on top that all let Add Land bubble with an amount of intriguing ideas. (Annett Bonkowski)
Stream Now: ► Spotify / ► Apple Music / ► TIDAL
---