Okkervil River – 'In The Rainbow Rain'
It's a fine line between creating something positive and something escapist. But Okkervil River once more succeed.

According to the promotion sheet, In The Rainbow Rain is nothing less than a 'declaration of hope', exploring 'the bravery of optimism and the beauty of community'. Strong words for a band that tended to play music always a little too much in pain for easy affirmation. Added to the fact that, at least to some extent, Sheff obviously joined the quaker movement lately, one had every right to fear for a twisted spiritual My Morning Jacket-moment for Okkervil River. Too much peyote, too little Tolstoi. On the other hand: Will Sheff always handled the pretty different incarnations of his band very well. So it's not a surprise that In The Rainbow Rain, with all its sax-solos and glam guitars, actually works.
And only Will Sheff can start a record like this by putting a song about a tracheotomy he had as a child at the beginning. And of course he goes full circle by putting himself in a line of famous actors, poets and musicians who all had tracheotomies themselves: Gary Coleman, Mary Wells, Dylan Thomas, Ray Davies. But in fact, it is this song that yields the only real tragic lines on this record as Sheff sings: 'I was one-and-a-half/I was my parents' only kid/they had lost two before that/And, growing up, I always knew how close I'd come'. From there on, the band that Sheff formed for 2016's Away-tour and kept together for this record, leads into to the ever-expanding mess that is The Dream And The Light. And from there, even more astonishing: Love Somebody. Two examples of how this record works: On the one hand there still is the solitary struggle and desperate euphoria that are inherent to Sheff's songwriting. On the other there is a deliberately outreaching notion that leads to truely cheesy but also warm and humble pop songs like Love Somebody. In the end it is External Actor that inhabits the lines best describing what Sheff is up for here: 'It's all I'm looking for, these moments of opaque-eyed, knocked-down rapture.' Okkervil River is still a search party but they've decided to embrace it for now. (Henning Grabow)
Song to get you started: Love Somebody
Stream it now: ► Spotify / ► Apple Music / ► TIDAL
---
Half Waif – 'Lavender'
A tender tale of grief and self questioning.
Half Waif's record Lavender is a powerful reflective piece of art. It journeys through Nandi Rose Plunkett's mind and leaves you with a handful of questions and many more reflections. An ode to Plunkett's grandmother the record takes name from her habit of boiling lavender. Dealing with grief of a person, a place, a normality, Lavender leaves you questioning what can't you grieve?
The record deals with grief on many levels. Lavender Burning lays bare the heart-breaking familiarity of losing a loved one. By building scenes Plunkett also leaves you with a grief of a place in Back In Brooklyn. Defining what every touring musician must grapple with, the time away from home changing your perspective on what home is really. From a piano and a voice, a uttering of 'it's easy and it's right' strikes of homesickness, regret and a desire to forget all that came before, to return to normality. The whole record is a reflection on what it means to grieve and what normality really is. It deals with love, loss and questioning oneself. Every track is a stand alone but together they create a true picture of the tortured serenity of Half Waif. It is a beautiful, profound record, it takes emotions that leave us lost and takes our hand. (Hannah Fahy)
Song to get you started: Back In Brooklyn
Stream it now: ► Spotify / ► Apple Music / ► TIDAL
---
Drangsal – 'Zores'
From 80's wavy post punk to German … well, Schlager-Pop? With his second album the German singer enters daring new musical spheres.
What happened to Drangsal? An album almost completely sung  in German with catchy pop melodies that strongly remind of German Schlager? Probably no one would have expected his second record to sound like this after the release of his great new wave debut Harieschaim two years ago. It almost seems like Max Gruber made a complete about turn and set a new key market – from international indie newcomer to German pop star. Back in 2016 the singer convinced the music world with dark and wavy post punk elements a la The Cure or The Smiths which transformed him into one of the indie hopes from Germany. Zores on the contrary now puts the singer into an opposite direction: 80s-infected German pop territory that isn't afraid of kitsch. We call it Schlager. Song titles like Eine Geschichte (A Story), Turmbau zu Babel (the Tower of Babel) or Jedem Das Meine (everyone the mine) and lines like 'An die Decke meines Schädels schlägt ein Spalier junger Mädels (something like there are young girls knocking on his head) already promise catchy German tunes even without listening to it. Sometimes the lyrics are even a bit weird, although the rhyme scheme is a pretty easy one.
With such catchy pop melodies songs can get easily kitschy when there is no attrition at some point. Gruber is pretty much aware of his new role as a goth pop poster boy – he even summons other German bands and artists to be more pop. Even though the young gentleman tries to break with the Schlager-attitude at least a bit in the second part of Zores with some more unconventional melodies and darker English lyrics, you can't deny the fact that the record could also fit very well into the German mainstream market. Is this a good or bad thing? Drangsal's u-turn appears to be as consequent as it is unsual. Calculation? Fun? Artistic bravery? The reasons remain unknown and I can only assume how this might feel for Non-Germans and also fans of the debut album which might be disappointed by this record. It's a unique twist and you need to find out for yourself whether you'll follow it. (Miriam Wallbaum)

Song to get you started: Turmbau Zu Babel
Stream it now: ► Spotify / ► Apple Music / ► TIDAL
---
Grouper – 'Grid Of Points'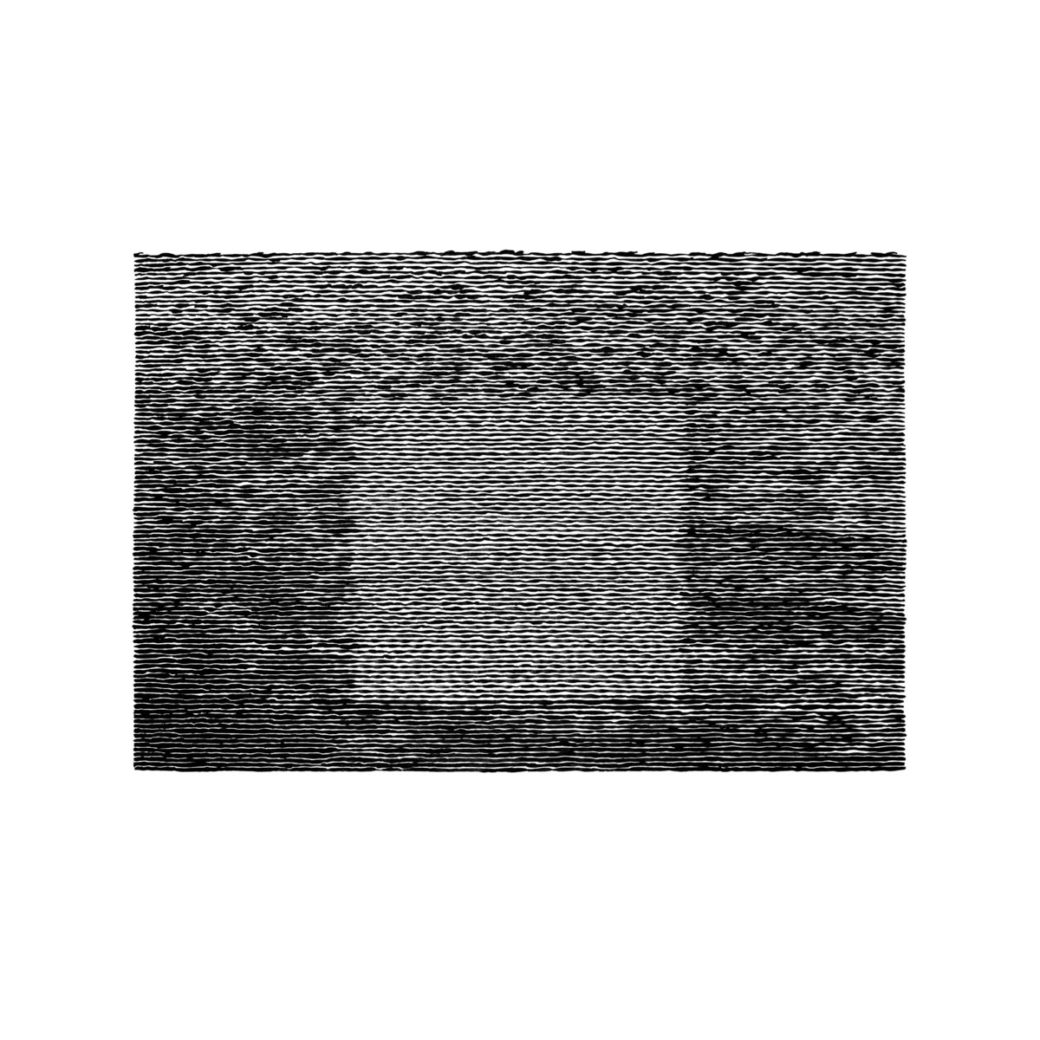 The queen of slowcore ambient folk remains a constant source of heart-wrenching delicacies.
Liz Harris was never willing to fit into the machinery of the industry and the same goes for her music. Depending on how to count Grid Of Points is her tenth full-length within thirteen years, not to mention all the countless stand-along singles and EP's she releases on a regular basis. She barely talks about her music, leaving it to her art to transport her thoughts. The sound of Grouper barely changed over all this time, making the sparse ambient folk ballads that are often recorded on four-tracks. Like intimate yet distant personal notes the songs of Grouper float through the air, causing their audience to embrace introspection as the basic notion to experience the music. Grid Of Points is another unfiltered insight into the soul of Harris and her mesmerizing music. Just like its predecessor, 2014's Ruins, the record is primarily focussed on vocals, piano and a lot of reverb to create that hypnotic notion.
The Races opens the record with a delicate ambient acapella before Parking Lot and Driving take us right into the centre of her emotional heart. The albums of Grouper might not be very long but they got that special magic spell that forces the listener to take a deep breath, get one with the music and – in the best case – allow them to sink right into it. The raw beauty and simplicity in Grouper's music remains intact on these seven new songs right until the closing track Breathing takes us back to the road and therefore back to reality until the next wonderful encounter with this mysterious women. (Norman Fleischer)
Song to get you started: Parking Lot
Stream it now: ► Spotify / ► Apple Music / ► TIDAL
---
Holy Now – 'Holy Now (Think I Need The Light)'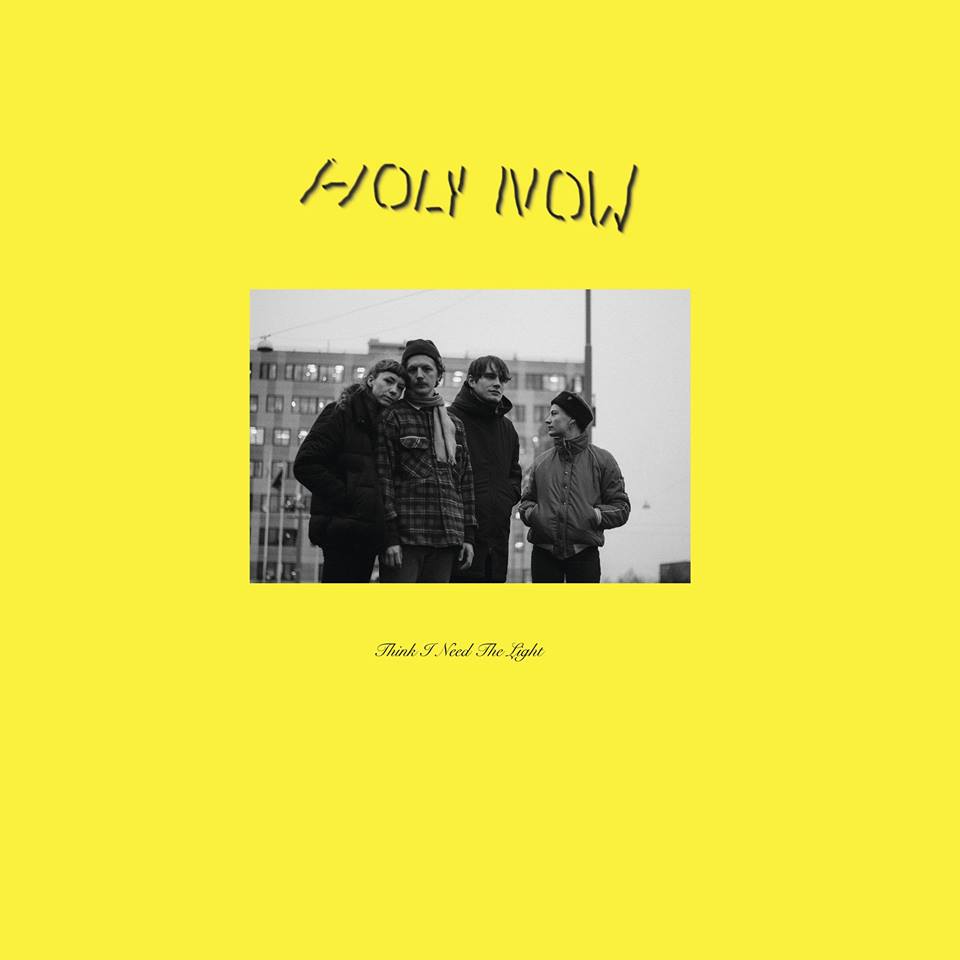 Swedes specialise in lovesick indie – and pull it off spectacularly on their sparking debut album.  
Gothenburg is Sweden's indie capital, a city home to thousands of kids with vague art school affiliations and really nice tote bags. So it's only fitting that it produced Holy Now, because this band, like Alvvays and Hinds, represents indie at its pure and shining best.  Holy Now make sparkling lovesick indie songs, chirpy and catchy but built around a heart that's melting as it melts the listeners', and on their debut album I Think I Need The Light they bring together eight of their best (side-note: is eight songs, none over four and half minutes, really long enough to be an album? Something for the album/ EP police to ponder).
Here's generally how you write a Holy Now song: you start off slowly, letting Julia Olander's vocal take centre stage, backed up by softly chiming guitars. Then you add in some glorious, gorgeous melodies, then you crank the guitars and drums up and bring the whole thing together in a crashing, giddy, euphoric singalong mess. Single Pearl for example, follows this formula perfectly, to make for something really, really special, a song that will crack even the stoniest heart. In the same way you can generally tell how Messi's going to get the ball in the goal but can't stop him doing it, you can tell which way Holy Now are taking a song, but it still gets you every time. Suitably for an album that revolves around love, it's a record to fall head over heels with, and then a few extra tumbles for good measure. Some songs, and some records, bleed into your memories and become the soundtrack, or the more eloquent expression, of your own experiences and feelings. If this album isn't the soundtrack to a thousand people falling in and out of love this summer, there's something very fucked up with this world. Indie can still be good, and Holy Now and I Think I Need The Light are testament to that. (Austin Maloney)
Song to get you started: Toronto
Stream it now: ► Spotify / ► Apple Music / ► TIDAL
---