Half Waif – 'Mythopoetics'
Sounds like … a reckoning with the self.
The last Half Waif record The Caretaker, portraying an archetype so many women have fallen (or chosen) for their lives, came out in late March 2020 when the world had just stopped. Now, with the hopes of coming to the end of the panini, Mythopoetics arrives where Nandi Rose examines the patterns, she herself and many of us, have slipped into during the past year. With most artists, the core themes of their work stay in the same realm but the how changes so Half Waif is still singing about solitude, memory and loss but magnifies her everyday experience into mythological proportions where each moment becomes a part of a greater narrative.
"Have I forgotten how to be alone? I blame you" asks Rose on the initial track Fabrics. It might be the perfect question to open with right now since we as a worldly collective have to examine our relationship with being alone and how we want to continue – if Rose is referring to a person or the current situation stays unclear. Each song on the record seems to have grown out of this seed and meditates on the moments in between. Lead single Swimmer finds the musician searching for a way to connect with a friend with Alzheimer and how far we go when we love somebody a topic which recurs on Take Away the Ache and Fortress. On Orange Blossoms, she dissolves the heavy heart and builds a garden for everyone who has and will go. The mood throughout Mythopoetics is tender and understanding – as if Rose can see her own virtues and shortcomings but without the aw-shucks judgement that accompanied some of her previous work. This new beginning is celebrated on Party s Over: "After the Party, I'm in for something new / I haven't decided but I know that what I choose is not for you / I wish you could see me now" and ends on "Nobody is gonna do it my way so I walk through the dawn and I don't look back anymore". The instrumentalisation on which Rose worked with Zubin Hensler again, is the same on-point mix of synth, piano, and electro explosions that Half Waif is known for, just more extroverted. She says that this is the record she was trying to make for 10 years. The reason why it happened now, might not be the outside circumstances but the inner growth Nandi Rose has found – one must have lived their personal myth to recreate it. (Anna-Katharina Stich)
Stream It: ► Spotify / ► Apple Music / ► Bandcamp
---
Koreless – 'Agor'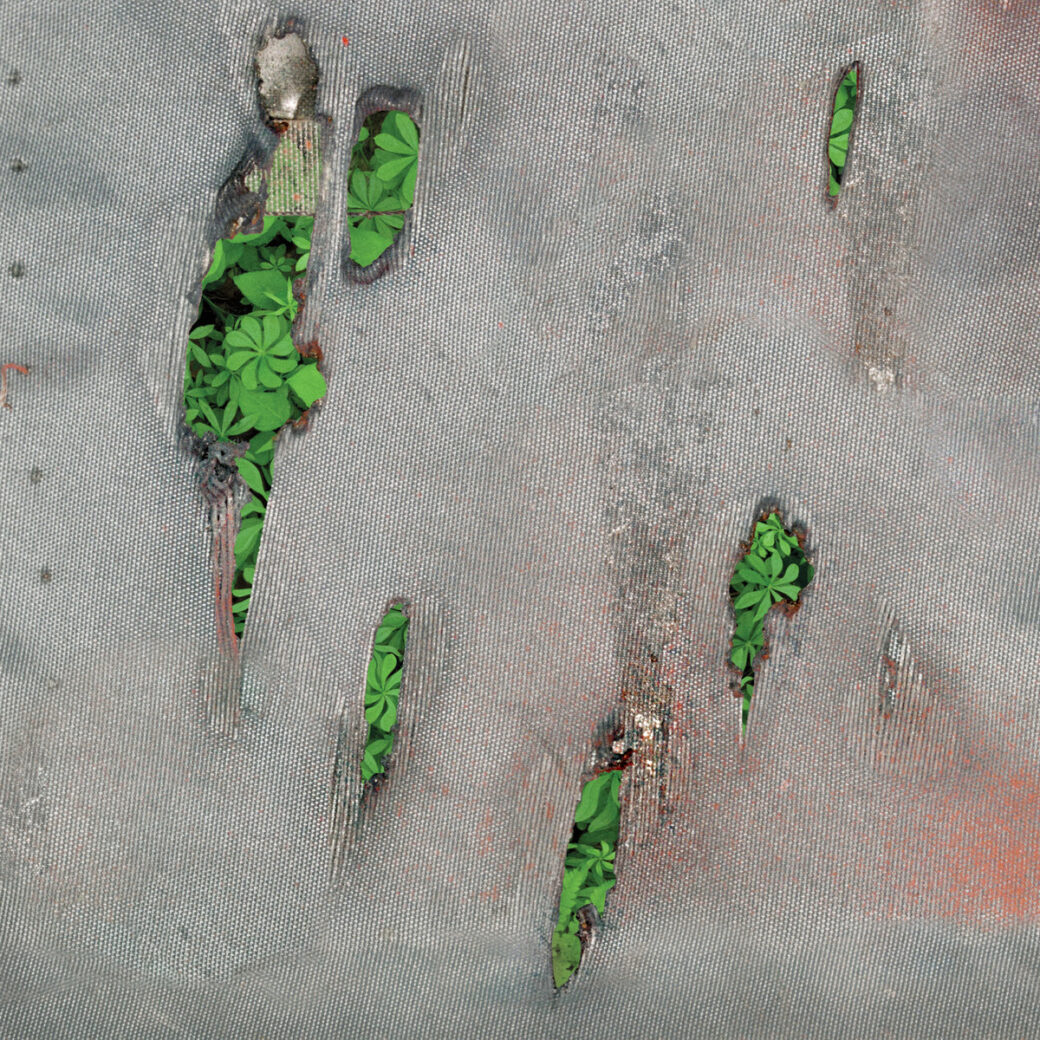 Sounds like … futuristic robots creating a piece of classical humanoid music.
Although the name Koreless has been circling around in the hip indie scene for a decade now, Agor is actually the first full-length release by Welsh producer Lewis Roberts under his alias. He's been quite productive however since his first EP 4D landed back in 2011, performing along with Caribou and Mogwai while also working with fellow Young label mates Sampha or SBTRKRT. One of his more recent adventures includes the work on FKA twigs' phenomenal Magdalene album – but in 2021 it's finally time to shine for Mr. Roberts. The notorious perfectionist apparently spent years working on Agor, perfecting sounds, working with hundreds of samples, rearranging structures in order to create something that sounds fresh, exciting and give audiophiles and electronic music lovers stuff to keep them awake in the night, simply wondering "how the heck did he do this?". Koreless' debut album is a floating trip among the musical territory of techno, ambient, hyper pop and even contemporary classical music. It's one hell of a ride.
Yonder opens the album with futuristic sounds slowly creeping into the listener's perimeter before Black Rainbow continues to build up a certain tension by shifting dynamic elements onto each other. A more conventional techno track would simply result in a big drop here but, of course, Roberts is not giving in to such simple methods. Instead he loves to play with the listener's expectations by letting sounds harmonize and antagonize at the same time. The fact that it still sounds so fluent speaks for the artist's skills. White Picket Fence is an outstanding example here in which he creates layer upon layer, mixing almost trance-like patterns with an anonymous vocal sample. The song directly blends into Act(s) which really feels like he composed a piece of classical music via the help of electronic sounds. Chamber pop meets synthetic abstractions. Frozen is another song in which he blends these two worlds in a fascinating way. And it doesn't stop here. Koreless creates complex and futuristic electronic landscapes in a way not many other contemporary producers can (he and Arca should definitely start working on stuff together). There's something very robotic yet also very human in Agor. This is a record musical for explorers, a far out listening experience that will reward those with open minds, ears and a bit patience. After all, we waited long enough for this album anyway, right? (Norman Fleischer)
Stream It: ► Spotify / ► Apple Music / ► Bandcamp
---
The Goon Sax – 'Mirror II'
Sounds like … a cry, a whisper
After three years of creative detours The Goon Sax return with an album that sounds as appealing as it sounds menacing. The product of nine months of co-living and co-writing, Mirror II sounds like shifting through the attic of someone's mind, picking up bits and pieces that are by turn surprising, appealing and threatening. It is an album that turns its gaze inwards, way more interested in the odd little thoughts and interactions no one ever talks about than in grand narratives. The music is perfectly calibrated to support this glass house. Every song sounds like the band wrote a fleet-footed Indie jam before a washed-up songwriter on the verge of breakdown came in and tore it all apart.
Moments like the odd meters on opener In The Stone or the incessant guitar line on Desire give the songs a welcome brittleness that does a lot to set the music apart from your usual Indie Fare. As a result, the tracks never settle into a particular mood, but instead sway between the sweet and the sinister. Vocalist Louis Forster settles into this newfound environment with surprising ease. His vocals sound alternatively wired and defeated, at some points almost worn out. It is a bold choice, especially considering how many  Indie frontmen thrive on sass and hollow coolness, but it is a choice that complements the atmosphere of the record well. If the music is the scripture, then Forster is its preacher, drunkenly raving to a crowd that might exist only in his head. Along the way, The Goon Sax look to the great indie acts present and past. The off-kilter riffs and vocals of Temples nod to both Arcade Fire and Black Country New Road, while Tag could only sound more like Pixies if Kim Deal actually sung it. But those references never feel derivative, because Mirror II carves out a mental space that is completely its own. it is rarer for an Indie pop act to commit to such an idiosyncratic turn while still retaining their identity. It is even rarer for the result to be this intriguing. It might not be the feel good hit of the summer, but Mirror II is an album that will stick. (Nils Heutehaus)
Stream It: ► Spotify / ► Apple Music / ► Bandcamp
---
Molly Lewis – 'The Forgotten Edge'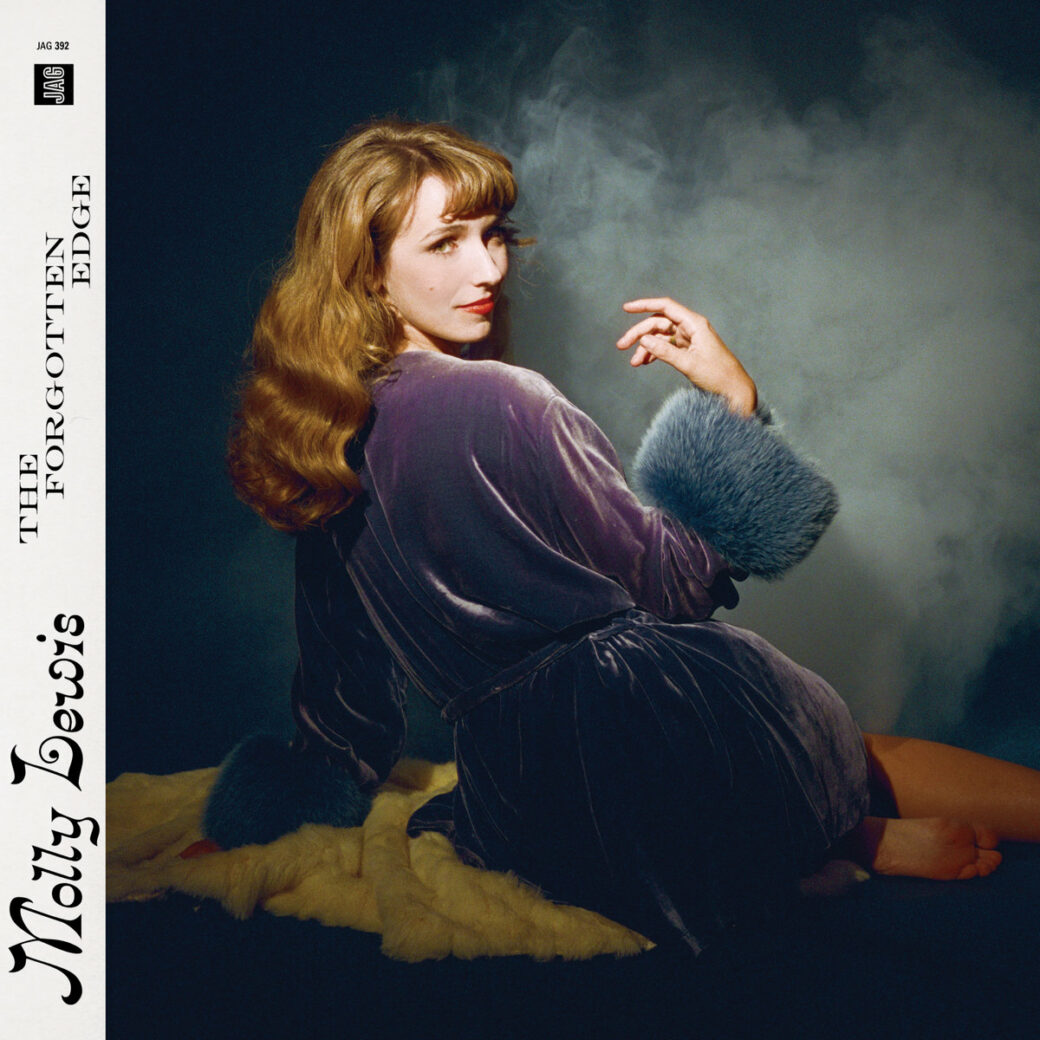 Sounds like … a nostalgic trip to a fantastical cinematic world.

The Forgotten Edge only needs six tracks to create an entire world. Whistler and musician Molly Lewis crafted an EP that tells a story with each note, the different instruments woven into one another with utter care and attention to detail. Reminding of the soundtrack to a spaghetti western or an old Hollywood film, the artist conjures a cinematic nostalgia through the aural experience of The Forgotten Edge.
Her gentle whistles function as an instrument of their own rather than a replacement for vocals. She carries the melody of each track with clean whistles that, merging with the mellow instrumentation and choir-like chants, create a haunting atmosphere – like smoke rising in candlelight. Aided by saxophone on Oceanic Feeling, and a range of flutes, trumpets and trombones on Satin Curtains, the music has an orchestral richness to it without sounding staged. Island Spell is more of a bendy, bright affair, twangy pedal steel and organ carry the loose arrangement, while the title track is a symphoniously crafted piece of music evoking images of fantastical surreal worlds that usually only movies and dreams can take us to. On the closing track Wind's Lament, Molly Lewis' whistles are ridden by longing as she gently blows them over the Latin-inspired percussion. The Forgotten Edge is short but shows artistic genius in the instrumental and melodic textures created. Molly Lewis manages to take us to a different place if you just close your eyes and let her take you there. (Liv Toerkell)
Stream It: ► Spotify / ► Apple Music / ► Bandcamp
---
Bobby Gillespie & Jehnny Beth – 'Utopian Ashes'
Sounds like … divorcees teaming up for one last dance.
At first glance this musical pairing feels quite unlikely. On one side we got the 59-year old male rock'n' roll lead singer of a band that had its heydays a three decades ago. On the other side we got the 36-year old feminist post-punk icon that's on the peak of her game following the release of her solo debut last year. Surely, Bobby Gillespie and Jehnny Beth come from different worlds but there's a connection between the Primal Scream singer and the Savages band leader and Utopian Ashes is the surprising musical result of it; one that's anything but 'best of both worlds' … instead the two musicians recorded a concept album about the end of a marriage, one that deals with all the existential emotions that come with it. But instead of heading towards obvious more adolescent territory here Gillespie and Beth wanted to tell a more mature story of two people who are living together, but alone and apart; of couples who have something to lose if they actually decide to part ways. And this struggle is showcased in nine gentle ballads that are clearly inspired by traditional Country music duets (inspired by iconic songs like Grievous Angel from Gram Parsons and Emmylou Harris or We Go Together by George Jones and Tammy Wynette).
Bobby Gillespie and Jehnny Beth, first met back in 2015 they were both invited to perform together alongside US duo Suicide at the Barbican. They instantly had a musical crush for each other, later performed together and started writing on joint songs, even when Beth moved back to France a while ago. The whole album is a pre-pandemic recording from 2018 and was recorded in under a week with the help of fellow Primal Scream members. The fact that it still sounds the way it does speaks for their artistic qualities and skills. Chase It Down is a brilliant and richly orchestrated opener that takes the listener directly into the gloomy world of this romance that's slowly fading out. English Town and its playful piano feel like one final waltz before Remember We Were Loves unleashes the sort of mighty big ballad (including a brass section) one would expect on an album like this. Bittersweet lyrics come on top of it as Gillespie reflects: "We're stupid and ungrateful / We'll never ever learn / We abuse this gift we've been given." Of course, there's a bit kitsch in it (You Don't Know What Love Is) and plenty of pop musical déjà-vu moments (You Can Trust Me Now feels like a dark twisted companion piece to the iconic Hazlewood/Sinatra duet Summer Wine) but that's just the territory these two were heading for anyway. Lovers of these old-fashioned country duet vibes and more conventional pop songwriting will find pure joy in these gloomy love songs by one of music's most surprising couples in recent times. (Norman Fleischer)
Stream It ► Spotify / ► Apple Music / ► Bandcamp
---