Snail Mail – 'Valentine'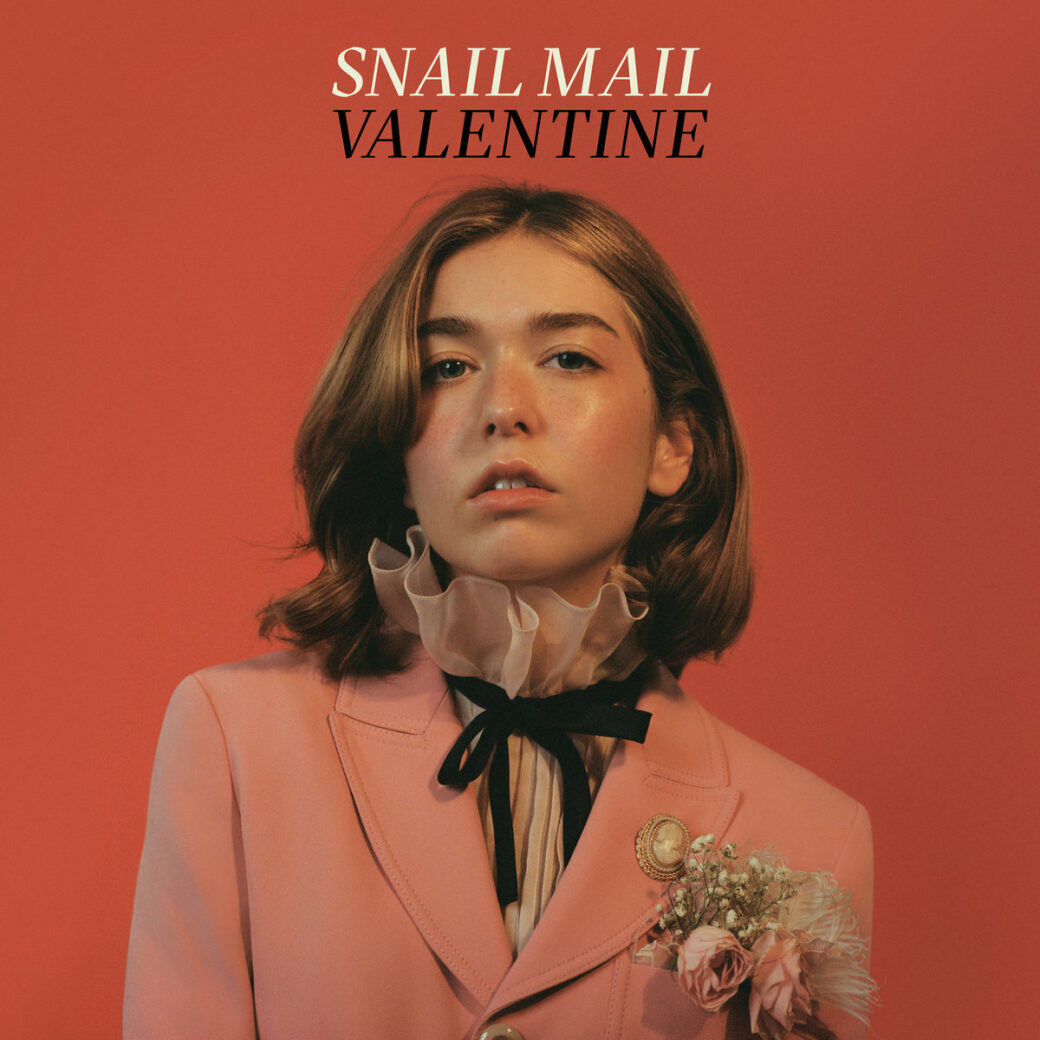 Sounds like … Lindsey Jordan round two is a hyperleap forward as an artist and songwriter.

Snail Mail's debut album Lush had a couple of moments of lightning bolt-bright talent, like Heat Wave ("I hope whoever it is, holds their breath around you, because I know I did") and Pristine, and showed the heights she was capable of, even if it couldn't maintain that altitude for the entire 38 minutes. Since then, life's been turbulent for Lindsey Jordan, with Lush shooting her from a high school kid to the relative fame of an indie star, followed up by a spell in rehab, where she started writing hew new record Valentine.
Jordan has always been good at capturing pain and longing so powerfully that it stabs through the speakers, and coming into Valentine a whole lot more battle-scarred, that's especially the case. With lines like "Some nights I reach for you like you're beside me" and "You owe me, you own me, couldn't even look at you straight on", she draws it out with all the detail of a stained-glass window. What makes Valentine on the whole stand out though, is the quality of the songwriting all the way through. Whereas some of the songs on Lush felt weak, here every one compels, and feels full and realised, from the rock songs to the scrappy acoustic ones. As a standout, take Forever (Sailing), a slow-burning, star-gazing ballad, has a weight and gravitas to it beyond anything she's ever done before. Jordan dips into the big bag of Catholic imagery on Madonna, and if Catholicism offers anything, it's redemption – and on Valentine the redeemed Snail Mail ascends to a whole new level as an artist and songwriter. (Austin Maloney)
Stream It: ► Spotify / ► Apple Music / ► Bandcamp
---
Parcels – 'Day/Night'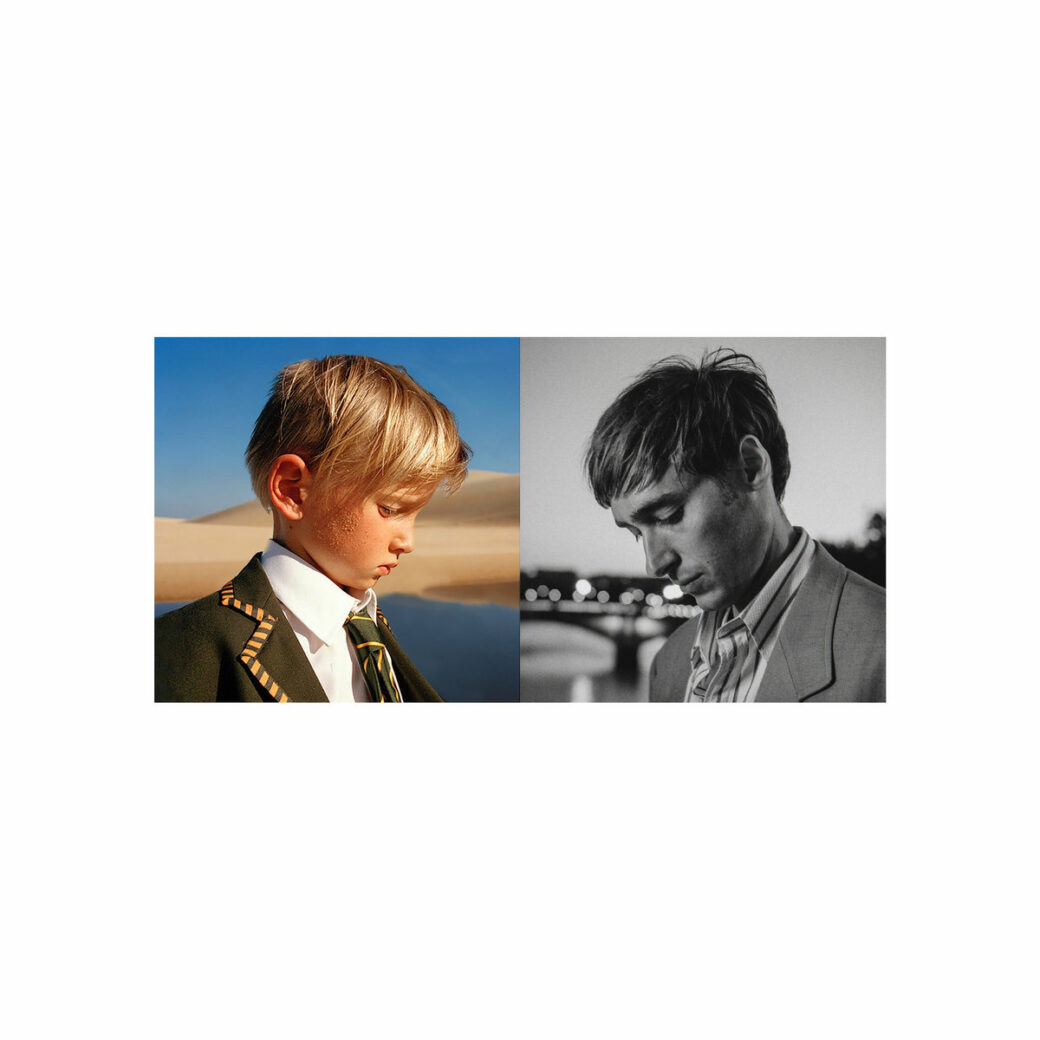 Sounds like … vintage disco gone ambitiously experimental.

Day/Night by Parcels is a double record but the complexity of the songs and the versatility transcends even that. It is the Berlin-based Australian-raised band's second record and takes a step away from the upbeat retro disco-pop the band put out on their self-titled debut. Of course, they musical roots remain to an extent but with their sophomore album the Parcels embark into new musical territory. Day/Night is split into two sides – the Day-side and the Night-side. One exploring the bright disco-tinged highs of life, the other one making room to admit to hardships as well. It is a band of five well-versed musicals allowing, and forcing, themselves to take a step out of their comfort zone to un- and relearn their craft. And there lies a whole lot of fun and excitement in that process as well.
Day/Night can't sufficiently be described track by track. The songs on both sides are complex little worlds within themselves. Maybe the best example to look at are Daywalk and Nightwalk. The former is a purely instrumental and driven by groovy bass-lines and a gentle rhythm, the other one is a more melancholic effort. The upbeat LordHenry sounds at first like it ended up on the night side of the record by mistake. Starting off on a funky guitar riff and a bass-line that will make you move, the multiple choir-like vocal layers give it a melancholic retro vibe just to burst into a dramatic crescendo of violins. This is said too often but Day/Night is a record that demands multiple listens and even then, fleets from an ultimate grasp. But regardless of that, the eagerness to experiment and the passion of the musicians can be felt in each note placed carefully within the mosaic of the Parcel's music. (Liv Toerkell)
Stream It: ► Spotify / ► Apple Music / ► Bandcamp
---
HARD FEELINGS – 'HARD FEELINGS'
Sounds like … glamorous disco vibes are back on the menu, folks!
It's easy to blame Social Media for a lot of the things that go wrong in the world but sometimes it can result into something quite glorious … like the Tweet Joe Goddard sent Brooklyn-based singer Amy Douglas back in 2018, simply saying "Amy, can we make a thing?" Three years later that "thing" fully blossomed into a joint project and an eight-track-strong record under the moniker HARD FEELINGS. And what a monstrous disco beast their album has become; the two are literally that infamous "match made in heaven." Amy has been a vital rock vocalist in various Boston and New York bands until she teamed up with long-time writing partner Tim Wagner and throwing her lot in with the electronic music community where she already became an underground sensation, also landing a feature part on the latest Roísín Murphy album. Joe, on the other hand, is an expert when it comes to the production of dancefloor material whether it's as part of Hot Chip or The 2 Bears or as a solo artist. He understood the very essence of a good dance hit single and by teaming up with Amy he found the perfect companion to take his electrifying productions to a whole different level.
HARD FEELINGS is a pumping sensual disco pop affair, packed with vibrating basslines, hard drums, playful house pianos, shimmering synthesizers and a vocalist that is willing to sacrifice all her energy to the performance. There's a dynamic between the two that should really captivate all those who share a love for that sort of sound. Love Scenes opens the record with sensual diva vibes and gives Amy Douglas the perfect crooning space to own the music. In-between there's also space for more melancholic 'crying at the discotheque'-moments like on Running Out Of Time and About Us but then Douglas awakes her fighting spirit on the disco girl power anthem Take You Down. Holding On Too Long is a mighty highlight of the record and there's something truly mesmerizing about the way she delivers a line like "It hurts, like I've fallen and I've broken every bone. I'm tripping on a heart that's made of stone" over Goddard's house piano and those mighty synth strings that accompany the two. But the record's not stopping there; not before Sister Infinity swings up to a Mid-80s high energy finale that would even make Bobby O jealous. HARD FEELINGS is a joyful celebration of the physical dancefloor experience and sheds a light on a vocalist that is up for even greater things in the future. It's the album we all need after almost two years of pandemic restrictions. (Norman Fleischer)
Stream It: ► Spotify / ► Apple Music
---
Jónsi – 'Obsidian'
Sounds like … the musical equivalent of a volcanic eruption.
With the current state of iconic Icelandic post-rockers Sigur Rós left hanging in ther air (they haven't released a new studio album in over eight years) band leader Jónsi Birgisson explored various multidisciplinary fields over the past years, collaborating with others and creating art that's freed from familiar paths. Despite resettling in Los Angeles it really feels like he can't escape his roots – Iceland is calling for him and continues to inspire his art. Obsidian, his third solo album, is an ode to the volcano Fagradalsfjall which spectacularly erupted in March 2021 after being dormant for 800 years. With the pandemic still going on Jónsi was unable to travel to his homeland and experience this once in a lifetime phenomenon in person. Instead he created the musical equivalent of a volcanic eruption and created an art installation that is now showcased at the Tanya Bonakdar Gallery in New York till December 17. In there the acclaimed artist conjures the majestic life force within the gallery space through two new sound installations and also a series of sculptural works, all presenting a sensorial proposition. The album is the soundtrack for that experience but it also works great on its own if you allow yourself to dive into this 70-minute long journey. While his previous two studio albums saw Jónsi flirting with pop structures and English lyrics (last year's Shiver saw him flirting with hyper pop) his third solo LP is way closer to the Sigur Rós cosmos.
Obsidian isn't searching for pop hooks and compromised structures; it totally subordinates itself to the concept and mighty power of the Fagradalsfjall. To make his vision come true Jónsi employed a tonal palette, including complex ambient sounds, mechanically generated frequencies, field recordings along with other samples from nature, as well as his unique voice in the setting of boundlessly innovative sonic arrangements. Vikur might start gently and it's always a joy to welcome his wonderful voice back but quite quickly the tenderness is gone and a huge wall of ambient textures builds up. Ambrox is another almost nine minute long song that showcases all those shifting dynamics, featuring lots of sampled noises and a playful harp towards the end. Sure, there are more conventional Sigur Rós-like songs on Obsidian like the uplifting Kvika or Pyralone with its epic pumping beat but Jónsi is keen to play with your expectations. The slow build-up of Cypirol is a fine example here. Slowly but steady a straight techno beat enters the scenery only to suddenly get disrupted by industrial noise and a total destruction of the song. We're in the middle of nightmarish chaos here but right after that Eyja really feels like the musical equivalent of a volcanic eruption – a gigantic and mind-blowing release of energy, so to say. Obsidian is not an easy record, it's a challenging adventure, it pulls you deep into the artists vision and therefore also the raw and fascinating nature of his home country. It's a surprise on many levels (not only due to the fact that it arrived without an advanced warning) and a wonderful reminder that we are lucky enough to witness the outstanding talent of this artist. (Norman Fleischer)
Stream It: ► Spotify / ► Apple Music / ► Bandcamp
---
Curtis Harding – 'If Words Were Flowers'
Sounds like … warm retro soul for cold days.
"If words were flowers, I'd give them all to you" soul singer Curtis Harding promises. His third LP is driven by utter hopefulness and optimism. The Atlanta based musician stays true to the retro soul mixed with soft psychedelica and RnB and spreads messages of love and encouragement. If Words Were Flowers is like a musical hot chocolate.
Cutis Harding has perfected the easy on the ears warm soul textures that remind of the 60s greats like his namesake Curtis Mayfield. But he adds nuance to the songs by giving the arrangements, even though they are throughout upbeat, a certain melancholic touch. Like that, the strings on the mellow ballad With You add a nostalgic retro vibe to the otherwise euphoric praise of companionship. Hopeful is driven by a heavy soul groove that reminds more of the artist's debut Soul Power. Together with the background singers Curtis Harding explores his musical background in gospel. Explore experiments with different sonic textures, from digitalized sounds to raw saxophone melodies and The One is a danceable percussion infused soul gem. If Words Were Flowers is soul at its best – the honesty, the emotions, and the optimism. It moves where soul is supposed to, right in your chest, planting a tiny seed of hope. But sometimes that is all you need. (Liv Toerkell)
Stream It ► Spotify / ► Apple Music / ► Bandcamp
---