Shame – 'Drunk Tank Pink'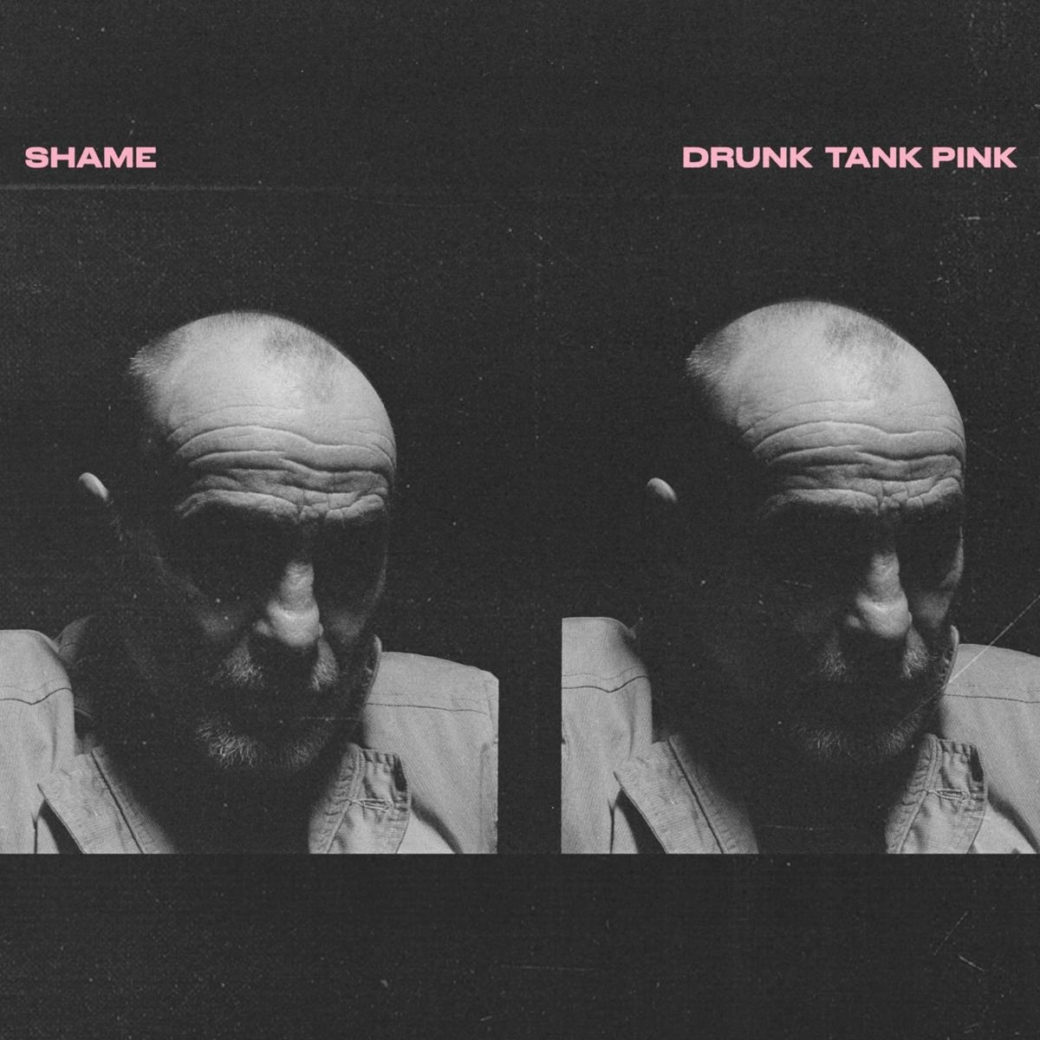 Sounds like … letting off steam during claustrophobic times.
No, this is not the natural habitat of Shame. Released to a world where stages remain empty and crowds silent the anticipated second studio album by the British UK rock sensation arrives in the midst of the hardest European Covid lockdown. Drunk Tank Pink was partly written and recorded during the first quarantine season, following extensive touring for the band's critically acclaimed 2018 debut LP Songs Of Praise. Shame felt quite exhausted and although they didn't mind a break from touring the unplanned length of the concert stop helped shaping the music to even more ambitious levels than it was already heading towards before Corona hit the world. Shame's music was already pretty profound and surprisingly complex during their first coming but the furious and excessive live presence of the group and leading man Charlie Steen sometimes tended to overshadow these aspects. Drunk Tank Pink lets these moments shine and with no live shows on the horizon yet the five-piece created a massive arty post-punk firework that really managed to mix the introverted anxiety of the winter 2020/21 with the powerful energy you come to love about Shame. Acclaimed Arctic Monkeys producer James Ford really helped them to bring the best out of their music which is way more adventurous this time. Alphabet however opens the record in quite a typical Shame way and Steen shouting "Are you waiting to feel good?" feels like the right credo for the right time. Nigel Hitter was written as an ode to routines after coming home from touring but now it somehow feels like a reflection on lockdown depression and the feeling of walls closing in. "I'm burning at both ends naturally," the singer shouts.
Over the course of its length Drunk Tank Pink introduces new aspects of the Shame sound. Water In The Well starts like a clear nod to Talking Heads before things are getting heavier towards the end. Snow Day is another prime example here as the nervous beginning (reminding me of Gang Of Four and early Bloc Party) switches into a massive noisy chorus … well, more like an anti-chorus in which Steen delivers another outstanding performance. The band isn't afraid to let the songs run little detours and twists this time. Born In Luton switches its tempo a few times, making the extremes more sensible and intense while 6/1 builds up to a massive finally. Noisy moments like March Day and the magnificent Great Dog are even heavier while calmer moments like the surprisingly soulful Human, For A Minute are even more delicate this time. Prior to the album's release guitarist Shane Coyle-Smith stated that he was quite bored of playing the instrument and started experimenting with different ways of playing it and you really sense these in many small moments and all those musical breaks. Shame are still not Black Midi but they left their own comfort zone and not fall for the temptation of delivering yet another One Rizla. Drunk Tank Pink is not a no-brainer; it's a little more challenging, edgy and surprising. It wants to be unpleasant because these times are not calling for unpleasant times. It builds up tension, breaks lose and wants to create a … well, let's call it … "discomfort zone" that works great in your head or a potential re-opened moshpit. "I need a new resolution" reflects Steen in the closing Station Wagon and I think it's safe to say that he found it on this tremendous album. (Norman Fleischer)
Stream It: ► Spotify / ► Apple Music / ► Bandcamp
---
Sleaford Mods – 'Spare Ribs'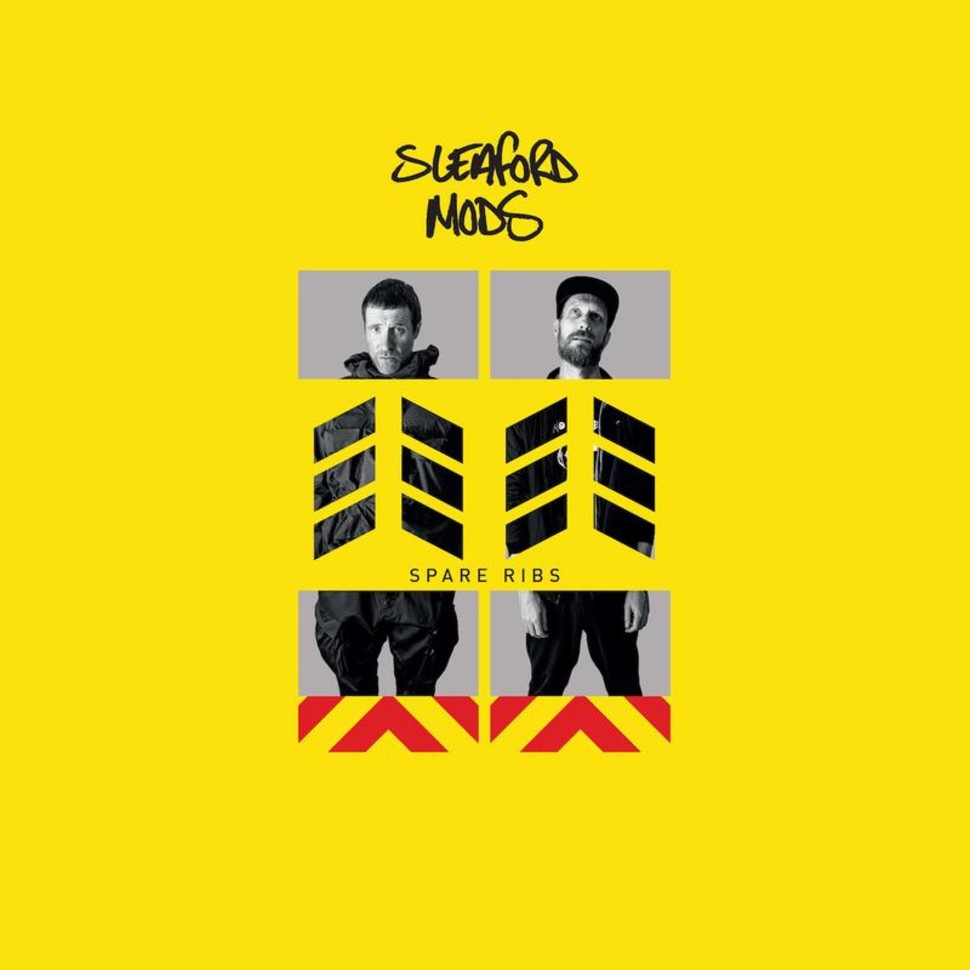 Sounds like … your not so gentle reminder that things are far from f*ckin' good!
For a band like Sleaford Mods who's notoriously frustrated by the state of pretty much everything the current times might feel like lyrical gold digging for complainer in chief, Jason Williamson. The last minute shabby Brexit deal and the failed attempts of Boris Johnson to get the Corona pandemic under control in the UK only fuel those with rage and frustration who've been witnessing (and predicting) this mess for many years. Williamson has been a key figure here and Spare Ribs sees him and musical partner Andrew Fearn not slowing down at all. While their last album, 2019's Eton Alive, saw them experimenting with more electronic sounds and melodies, Spare Ribs breathes the almost sparse energy of their early days while also being a result of the claustrophobic Covid year since the duo recorded the whole record in only three weeks during lockdown. That makes Williamson's lyrical stream of consciousness even more direct this time. "We are all so Tory tired" he spits in the abstract into track The New Brick before asking "When did I get so fucking down on my knees?" in the following Shortcommings. Fearn's beats are dry and reduced but even grittier and darker than on its predecessor. The bassline is the pumping companion that helps Williamson's rants to get the energy they deserve.
It's still fascinating to see how Sleaford Mods are capable of varying their sound within their limited musical cosmos. Sometimes it just needs a little gimmick, a tiny synthesizer sequencer melody (like in the surprisingly funky Top Room), an additional percussive element (which turns the title-track into a grooving nod to late 80s Manchester rave) or other little detours which take these tracks on different levels. It's easy to limit the Sleaford Mods vibe to Williamson's furious lyrical spitting but Fearn's ability to create different musical worlds with a limited set of tools is as crucial to the whole formula. Another new aspect on Spare Ribs – Williamson is not alone anymore and got himself some fellow female duet partners this time. Amy Taylor from Amyl And The Sniffers is best when she just does what she does and that turns Nudge It into a secret pop treasure (including a rare usage of guitars in the Sleaford Mods context). Same goes for Billy Nomates who helps turning Mork n Mindy into a bittersweet anti-love song to the bleak working class living situation in the early 80s. Spoiler: The UK isn't in a better shape four decades later. "I wish I had the time to be a wanker just like you" Williamson shouts in Elocution and the list of complains goes on and on throughout Spare Ribs. It's fuelled by despair and disgust. How much more can the people take? That question really seems to bother Williamson and as the times get more desperate so do his attacks against politics and the corrupt system. Music can be an outlet against the desperation and this band continues to present it. It's the sting in your back, reminding us all that this is not normal at all, that the system is rotten and we all need to wake up sooner or later. As long as the majority isn't quite there yet, these two lads will continue their fright and thank fuckin' god they are not tired of the job yet! (Norman Fleischer)
Stream It: ► Spotify / ► Apple Music / ► Bandcamp
---
Pom Poko – 'Cheater'
Sounds like … unconventional and amazingly strange punk-pop.

Music making should be fun and have no boundaries seem to be the motto of the Norwegian band Pom Poko. Cheater is their sophomore record following 2019's Birthday and it follows in the footsteps of the loose non-conformist punk-pop the band create. Born out of the collaboration of the musicians at a jazz conservatory, they adopted their name from the Japanese animation series; Pom Poko.
Cheater comes with the same explosive energy of its predecessor. Shredding guitars, off kilter harmonies and beats, unexpected melodic turns, Pom Poko are speaking their own musical language. The closest we can get to understanding is to immerse ourselves into the ten beautifully weird tracks of the LP. The title track and opener is a fast-paced serotine-rush triggering affair. Singer Ragnhild Fangel's vocals are part of what makes the band's music so unique. From tender to screechy, her high-pitched voice drips with punky edge. While Cheater definitely continues the band's freeing approach to music making, they seem to take more control on this record than on the uninhibited Birthday. Curly Romance shows that the band is in charge of every single sound they create no matter how cacophinic the outcome might sound, the unusually restrained single shifts from rather minimal verses to sudden explosions of sound. Pom Poko are energetic and optimistic and strange – a refreshing combination. (Liv Toerkell)
Stream It: ► Spotify / ► Apple Music / ► Bandcamp
---
NEØV – 'Picture Of A Good Life'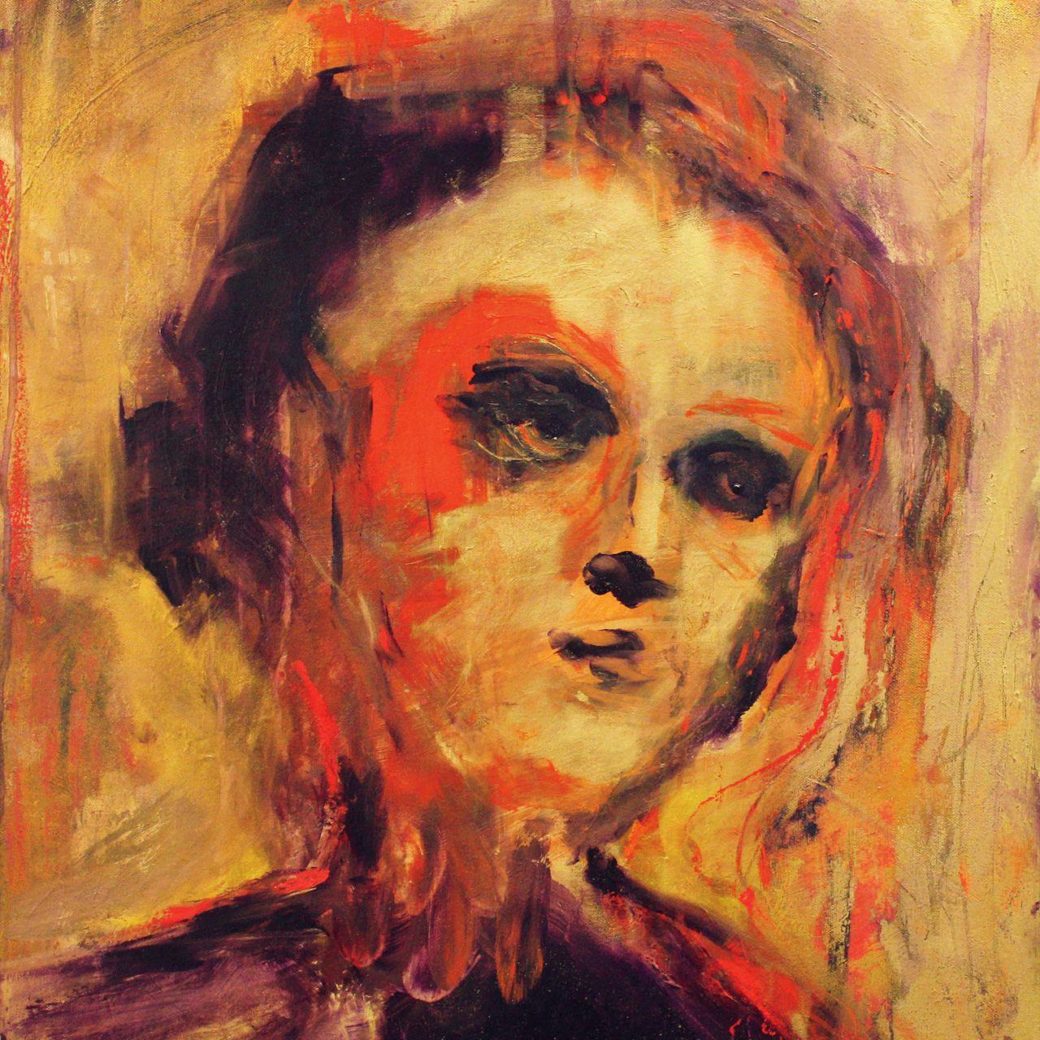 Sounds like … jolting symphonies of melancholy and desire.

Ever since the landmark third album Volant of 2019, Finland's NEØV have shed off the exotic status of the well-kept Scandinavian indie secret. Picture Of A Good Life is the worthy follow-up and on here, the province-bred Anssi Neuvonen and his brother Samuli may justly step out of the shadows for good, plunging the enchanting spaces of their nature-born heritage into pulsating rhythms and hooking rhymes that reach for spheres of the beyond. In only nine songs, the duo balances furious guitar-drenched bangers and introspective dives, paving the corridor between nordic noir and gleaming outcries that make up the density of all of this.
The extent to which NEØV master this tightrope walk is to be experienced from song one, Marathon, a seven-minute-long epic of compelling beauty, only held together by four thin lines of lyrics, yet ever so expanding by means of complex guitar work and the wistful meanderings of Neuvonen's vocals. Island is up next and features an explosive counterpart, led by febrile electronic guitar riffs, which lead the way into introspective lyrical realms and melancholic musings on the nature of being alone. The sentiment remains bleak on the following Burnt My Fingers, although the passion-driven guitar sound never ceases to fascinate. Wild Birds then is more diving into solemn shoegaze terrain, ever so gloomy and with the unmistakable melancholy that surrounds the air of Anssi Neuvonen as front singer. That NEØV are capable of holding the suspense up until the ultimate title-giving Picture Of A Good Life, yet another extensive exhibit of their craft, is only more proof of their honest effort to go beyond their own borders, personally and artistically. Picture Of A Good Life is a stunning example of that daring step out into the open and epitomises that by seeking what lies beyond you may possibly lead you back to who you are, ever so much richer and wiser. (Andreas Peters)
Stream It: ► Spotify / ► Apple Music
---
Grandbrothers – 'All The Unknown'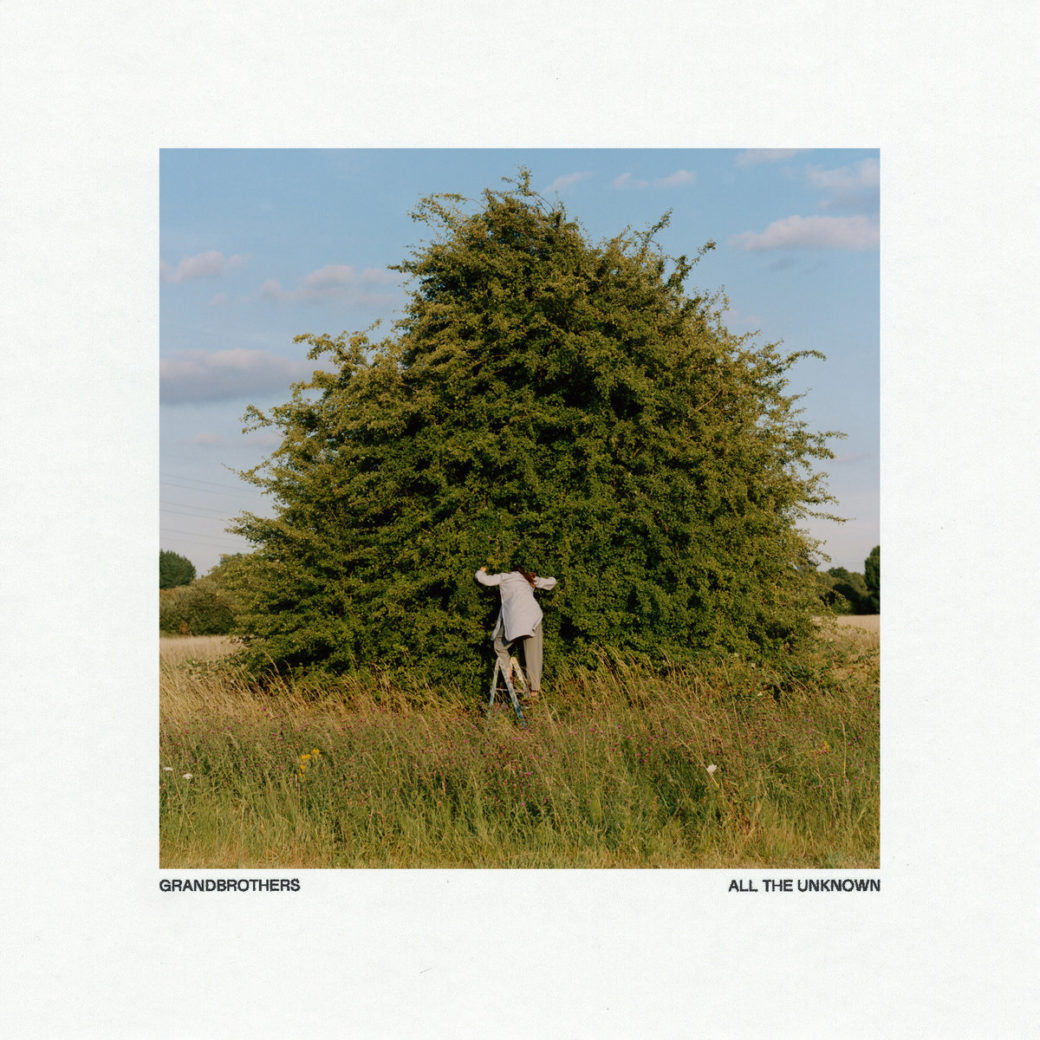 Sounds like … the perfect soundtrack for travelling through unexplored places.
It has always been Grandbrothers trademark to mix classical and electronic music in hypnotizing ways. On their new album All The Unknown the German/Swiss duo went one step further into the electronic direction and experiments with self-built mechanics which are controlled by a computer. For recording their newest piece of art, they manipulated a grand piano with these mechanics by putting them directly in the instrument's heart. Afterwards, the duo extracted the sounds and alienated them to become experimental electronic sounds which form a common theme on the whole LP.
The outcome is a record which balances the classical piano and computer-generated electronics perfectly. It is just the right mixture of melancholic piano melodies and driving electronic beats. To achieve that balance, the two musicians stepped away from the thought that every note in their music should be played live by them on stage. By outcoming this thought they have been able to use different piano and electronic layers on top of each other to create a denser and even more hypnotizing atmosphere. All The Unknown's thirteen tracks feel like a journey through places you haven't been before. It forms the perfect soundtrack for evoking memories about beautiful places our world has to offer. Apart from that, the album offers the listener a mesmerising suction which you cannot escape easily. But you don't really want to escape it but rather enjoy it as long as possible. (Miriam Wallbaum)
Stream It ► Spotify / ► Apple Music / ► Bandcamp
---