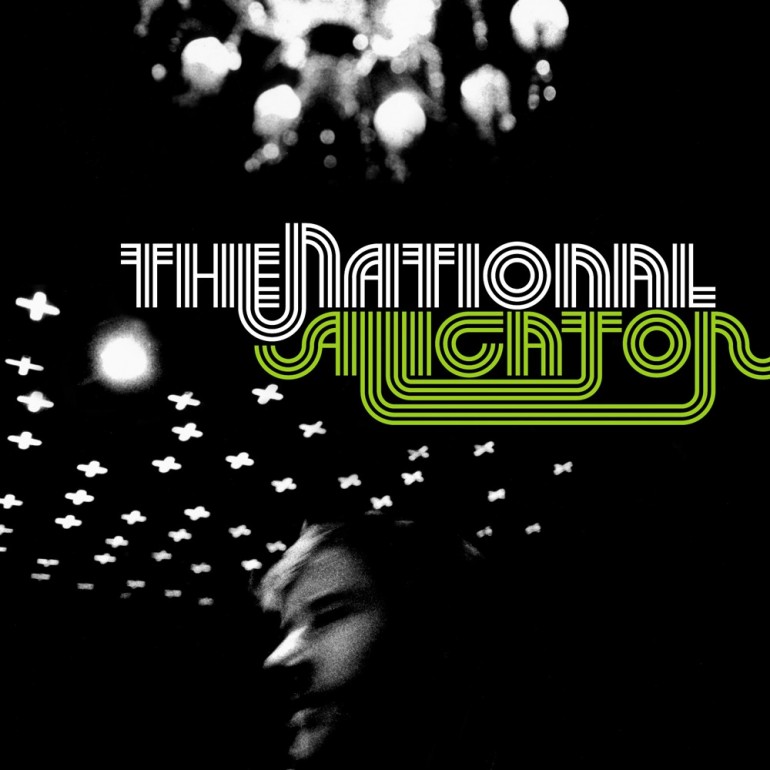 The opportunity of slow growth as a band has become a rare exception in the music industry these days. Whether the labels neither most artists seem to have the patience to stick around for years before success eventually comes knocking on their doors. The fact that it could take years before you can actually make a living out of your art is not one for everybody anymore. American indie-rock heroes THE NATIONAL might be one of the last examples of a generation where this option seemed like a possible design for life. Slowly but steady they build-up their following over the past years while only slightly changing their musical direction. They never had a hit single and are now headlining most festivals they are appearing at and play big arenas. It took them over a decade of steady quality to get to this point.
Ten years ago, on April the 12th, 2005, THE NATIONAL released their third album Alligator. It was the important transitional record that set the wheels in motion for whatever followed afterwards. It was their first record to be released via Beggars and the one including iconic band tunes like Abel, All The Wine or Mr. November. And it might even be the first selection of songs that is fully dominated by the atypical band sound as it explores a fuller and richer musical environment while the first two albums The National (2001) and Sad Songs For Dirty Lovers (2003) still felt a bit like Matt Berninger and the boys were trying to find 'their' sound (whatever the heck that means). Yes, Boxer and High Violet would later become the 'big players' in the back catalogue of the five-piece but Alligator is a hidden gem that definitely deserves your attention.
And to celebrate that little anniversary NOTHING BUT HOPE AND PASSION took a closer look on the past 16 years of THE NATIONAL and found out 9 basic interesting facts about the praised band we thought would be important for you to know. Especially for those who don't consider themselves a hardcore fan.
1. Their eponymous debut was recorded before they even played together
Usually a band plays together for a while before they decided to actually record some music. THE NATIONAL took a different path with their self-titled debut from 2001. The album was recorded without having played one single show together before. 'We thought having a record meant that you can go out and tour the world,' Berninger explained their thinking once in an interview. Of course, they were proven wrong later and The National remained an interesting experiment, the sound of 'introducing ourselves to each another' as Berninger also recalls it.
2. Bryce Dessner wasn't even part of the band on their first album
You can't imagine THE NATIONAL working without multi-instrumentalist Bryce Dessner but he actually was just a guest musician on the band's debut album while his brother Aaron already was a full member. But of course, things were about to change.
3. They released their first single five years after starting the band
Okay, no big thing these days since most bands don't release any singles at all these days but that clearly wasn't the case at the beginning of the 21st century. And since THE NATIONAL have always been an 'album band' so it took them two albums before finally releasing a single in the form of Alligator's lead track Abel which was released as a 7-inch and CD single (yes, these things existed).
4. The artwork of 'Boxer' was shot at an actual wedding
When Peter Kadis, the longtime friend and producer of the band, got married it was clear that THE NATIONAL had to attend. They performed The Geese of Beverly Road from Alligator in front of Kadis' friends and family and there was actually people dancing. The cover of 2007's Boxer documents that moment in form of a really perfect photo. It looks like it's staged but it really isn't.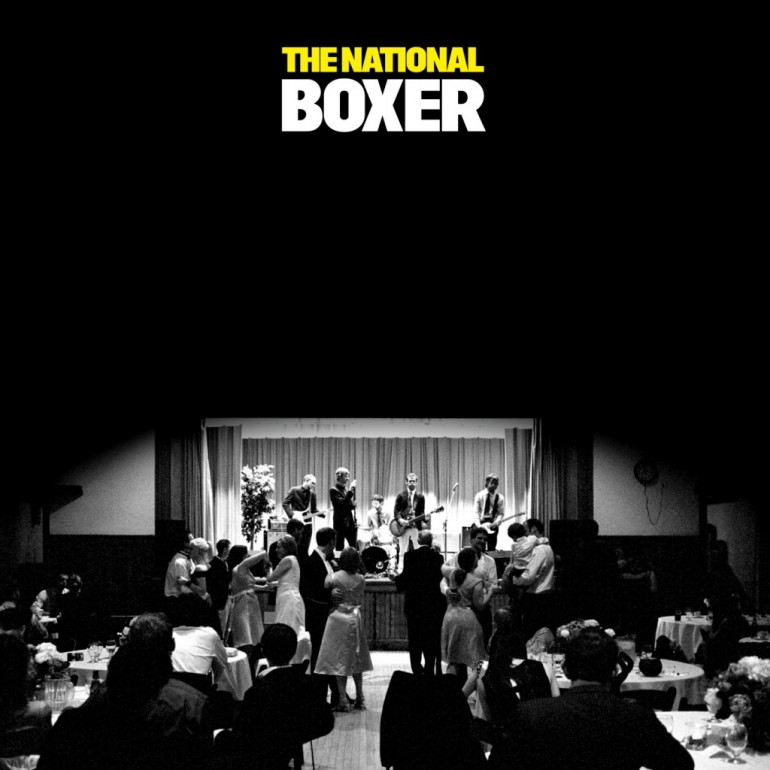 5. Sufjan Stevens appears on 'Boxer'
Well, you might not hear his voice specifically but SUFJAN STEVENS does indeed appear on the songs Racing Like A Pro and Ada. He's an old buddy of Bryce Dessner (who once played in his live band as well) so he came by the studio for one day, recorded his parts and then left again.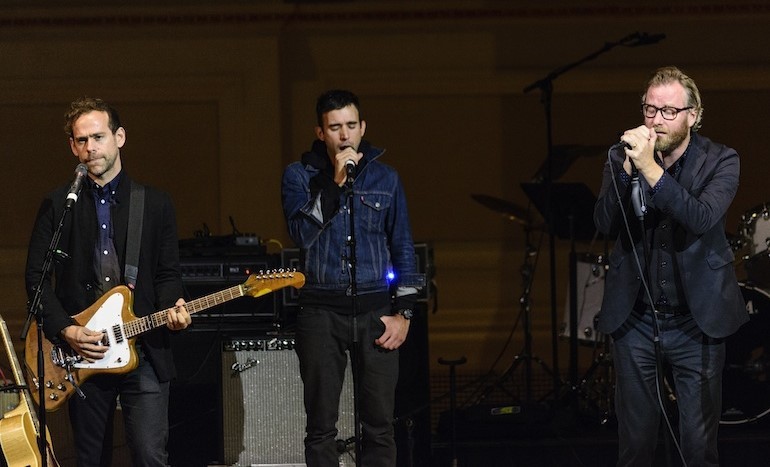 6. Matt's brother Tom also directed a music video for the band
By now you should know the really enjoyable documentary Mistaken For Strangers by Tom Berninger, the really entertaining brother of singer Matt. But did you know that, prior to the release of the movie, he was already 'tested' and directed the music video for Terrible Love? But, well, since it basically just documents the touring life of the band it isn't that far away from his later movie project anyway.
7. Sharon van Etten and St. Vincent appear on 'Trouble Will Find Me'
It's always about returning the favour with these guys. From early on THE NATIONAL supported SHARON VAN ETTEN and Annie Clark aka ST. VINCENT. They took them on tour with them and Bryce even produced VAN ETTEN's 2012 album Tramp. Both singers are featured on the band's last album Trouble Will Find Me. You can spot Clark on This Is The Last Time, for example. A nice addition to Berninger's voice, don't you agree?
8. They once recorded music for a video game
You wouldn't expect such a move from a band like THE NATIONAL but on the other hand… even DAVID BOWIE did it back in the 1990s. The five-piece contributed the track Exile Vilify for Portal 2. The song was even written specifically 'together' with the game's publisher Valve as they constantly checked if the sound and lyrical content would fit to the tone of the game. But since Portal 2 is less about brainless ego-shooting and more about thinking and clever puzzles these guys totally fit in here.
9. 'Mr. November' is NOT about Obama
Just to clear this up once and for all. Yes, the band supported Barrack Obama on his run for presidency in 2008 and printed shirts with his counterfeit and the title 'Mr. November' under it. And the track is also written from the perspective of the national leader, that much is for sure. But since it was released back in 2005 it was initially written with another person in mind, John Kerry who was running for presidency against George W. Bush back in 2004. It's fair enough to say that, in the end, it's an Anti-Bush track. And there clearly can't be enough of those.
—