King Hannah
It took Hannah Merrick and Craig Whittle only two singles and a majestically beautiful Ep of six songs to win our hearts by storm. King Hannah's gloomy yet powerful independent rock unravels its pure emotional power in the form of brutally honest, raw guitar-based anthems that merge traditional indie-rock with blues, shoegaze and folk elements, resulting in a hypnotizing mixture of melancholia and determination. Last fall saw the release of their debut EP Tell Me Your Mind And I'll Tell You Mine on City Slang and its powerful sound really calls for a live experience we will hopefully get once these two release more music in 2021. We asked the two about their own thoughts regarding the new year:
"Well, I think more than anything, we hope that the world can slowly but surely return to normal and that people can regain some of their livelihood and overcome from such a disastrous year. From a music point, we feel very, very lucky as our plan is to spend much of 2021 making an album with the aim to release it towards the end of the year, it's a dream come true which we're pretty sure will never sink in. With regards to gigs, who knows! Fingers-crossed music venues survive and that we can all enjoy live music once again!"
---
Desta French
Earlier this year we fell in love with Desta French's debut EP San Lazarus. The Londoner singer fuses her Italian and Colombian heritage with the distinct RnB and hip-hop style of the city. The EP was closely followed by the single Wanderer. The whispered Spanish vocals fade into the English chorus – in the same manner Desta French already interwove the two languages on the EP. Switching from Spanish to English like she skips from Salsa and Cumbia influences to lo-fi beats, she does so with the coolness of the Londoner attitude. By being unapologetically herself and living out multiple facets of her personality, Desta French molds the space for a new generation of British Latinx artists to step onto the map.
"I have two EPs I am working on which I will be dropping with two very different styles. I hope to tour South America this year and start a project I have been working on in Mexico."
---
Chez Ali
Elias Mahfoud is a name and face that might be familiar to you from his other band, Swedish dream-poppers Steve Buscemi's Dreamy Eyes. Away from that he's Chez Ali, Gordon Ramsay fan, occasional Mac'n'Cheese gourmet and the Doctor Chill Vibes of the Swedish bedroom indie-rock scene. Across an EP and a couple of singles, Chez has shown that he has all the touchstones of the genre polished up and perfected in his music, from the slithering basslines to the jangling guitars, with even a little helping of saxophone thrown in. But what makes his music stand out is his sheer charisma – whether sad or snickering, charm comes easy to Chez and his songs, and that makes it hard not to fall for them. He can have fun or sing his broken heart out, and make it all sound meaningful just the same. Expect a new EP from Chez Ali later this year, and here's what he had to say about his music:
"One of the things I've been grateful for as a musician is the opportunity and joy of getting to travel to different cities and countries with some of my best friends and perform for a bunch of strangers who for some reason liked my music well enough to learn the lyrics/found a connection to it. I really cherish my connection/interactions with my "fans" (which still feels weird to say) and it's that energy that we feed off, whether it will be while on stage performing, interactions on social media, or random encounters on the street that really motivate me to write music.

In terms of the music itself, I'd like to continue to challenge myself as a musician when it comes to exploring new sounds and pushing my limits of what I can do as an instrumentalist and singer – you know, step out of my comfort zone. Although it works for some, I'd never want to be stuck playing the same type of songs over and over again, it's important to switch it up in order to keep it fresh and fun for me. So who knows, maybe in 5 years I'll go full Weird Al and release a polka-inspired EP. I have so many ideas in my head right now for what I want to achieve this year but my main goal is to put out an EP that I'm currently writing and recording. I also hope to work more visually this year through making more music videos, live sessions, and other digital content – and not to out myself as a boomer, but maybe 2021 is the year I'll finally get the hang of TikTok!"
---
Francis Of Delirium
Throughout 2020 Luxembourg-based, Canadian-American two-piece Francis of Delirium gave us plenty of musical reasons to get excited about them and their powerful Equality Song also made it into our list of the favourite tracks of the year. Despite her young age charismatic songwriter Jana Bahrich writes very mindful and musically profound tracks that shouldn't shy away from some true classics of indie rock history. There's this special lo-fi vibe that makes these songs as timeless as they are fresh. A first EP was released last year, a follow-up called Wading is set for a release on February 12. We also asked Bahrich about her personal thoughts and hopes for the upcoming year and here's what she had to say:
"You can expect my favourite music we've made to be out in the world next year, my favourite video I've made so far to be out and for us to be doing everything we can to be putting on our best shows yet. My hope is for the world to get to a point where it is safe enough for artists to play to a packed audience/for us to play to a packed audience so that I would be able to stage dive and not fall straight to the ground, that would be pretty cool. That's my lofty goal for next year, a stage dive."
---
Sultans Court
A compelling electronic groove meets up with bluesy guitars and walls of synths – the German indie-electro quartet Sultans Court sure know how to create the perfect sonic lure and throughout 2020, the Berlin newcomers have refined their catchy appeal to an extent that is most alluring and dramatic. Last year's Up Close EP is full of intense tightrope walks between laidback vibes and meltdown distorted tensions, ever so lively and charged with energetic passion that makes hungry for more. It should come as no surprise if these young lads would take along their fuel along into this new year and we will make sure you get to know about it as soon as they do.
"One positive insight we have taken away from these strange times is appreciation of the people around us. We were playing with the thought of collaborating with fellow artists for quite some time now, so that will be one of our goals for this year. On top of that we are experimenting with new writing processes to get in the headspace for writing our debut album. Unfortunately we can't perform new material on the road, which has been an integral part of writing our last EP, so quite a few things will be different this time. For us it is important that studio time and time on the road are in a balance. Performing live is what helps us identify with what we do. Seeing how people react to new material gives us the necessary energy to return to the studio. So we are hoping to return to at least a few stages this year."
---
Mulay
The amount of tracks the Berlin-based singer Mulay has released so far can almost be counted on one hand. Yet the artist already crystalized her unique style between alternative RnB and electronica pop. Rooted in her studies of Jazz and Pop Mulay embraces artistic freedom and sets out to create multifaceted soundscapes. The different influences merge on the tracks to kaleidoscopic images bending the boundaries of contemporary music. "I want to create an alternate world that takes people on a journey through the depths of my mind, one that will end up serving as a surface for the people on the outside to reflect upon themselves." And the artist has a lot planned for the upcoming year to take us on that journey with her.
"First of all my third single and debut EP ANTRACYTE will drop in January, which I'm really looking forward to! It will complete an intense and beautiful creative journey that I was lucky to go through with an amazing team by my side, filled with many new experiences that leave me inspired, grateful, grown and excited for what's to come. Of course I'm hoping for a better situation for everyone concerning the global pandemic and the impact it has on all our lives, in 2021. Personally, a big part of that would be being able to play shows again, being able to travel, connect with and share special moments with people in real life. I definitely miss being on stage and I'm looking forward to every opportunity to make up for lost time in the next year. Fingers crossed!"
---
Nathan Ball
It was only a matter of time that London-based singer-songwriter Nathan Ball announced his full-length debut and it couldn't come at a better moment in time. Melting the sweet haze of fragile folk-pop vibes à la Ben Howard with lush electronic feels, the British talent brings to life vibrant atmospheres of ethereal buzz, drenched in the deep seas of melancholic sentiment, yet reaching out for a strong sense of relief and empowering bliss. If the songs are only slightly as stirring as last year's tender Just Say Something, then the shores do look bright for this gentleman and we cannot wait to share more about his music on here soon.
"I'm really excited about this year, I've written and recorded my debut album which I'm super proud of, so I can't wait to release that into the world. If 2020 taught me anything it was just to be present, happy and live in the moment. I'm so stoked with how the album sounds, if people are into it and it goes well, that would be great, but I'm just going to take this year as it comes and hope it's a fun one! We took a slightly different direction with the sound on this record. I had always dreamed of taking the sound to a mix of electronic and singer-songwriter style and the album has done just that. There are some ethereal floating synths, some very uplifting songs and some melancholic, yet euphoric songs. It's everything I dreamed of in a debut album, I love every song on there and I'm buzzing for everyone to hear it!"
---
Solå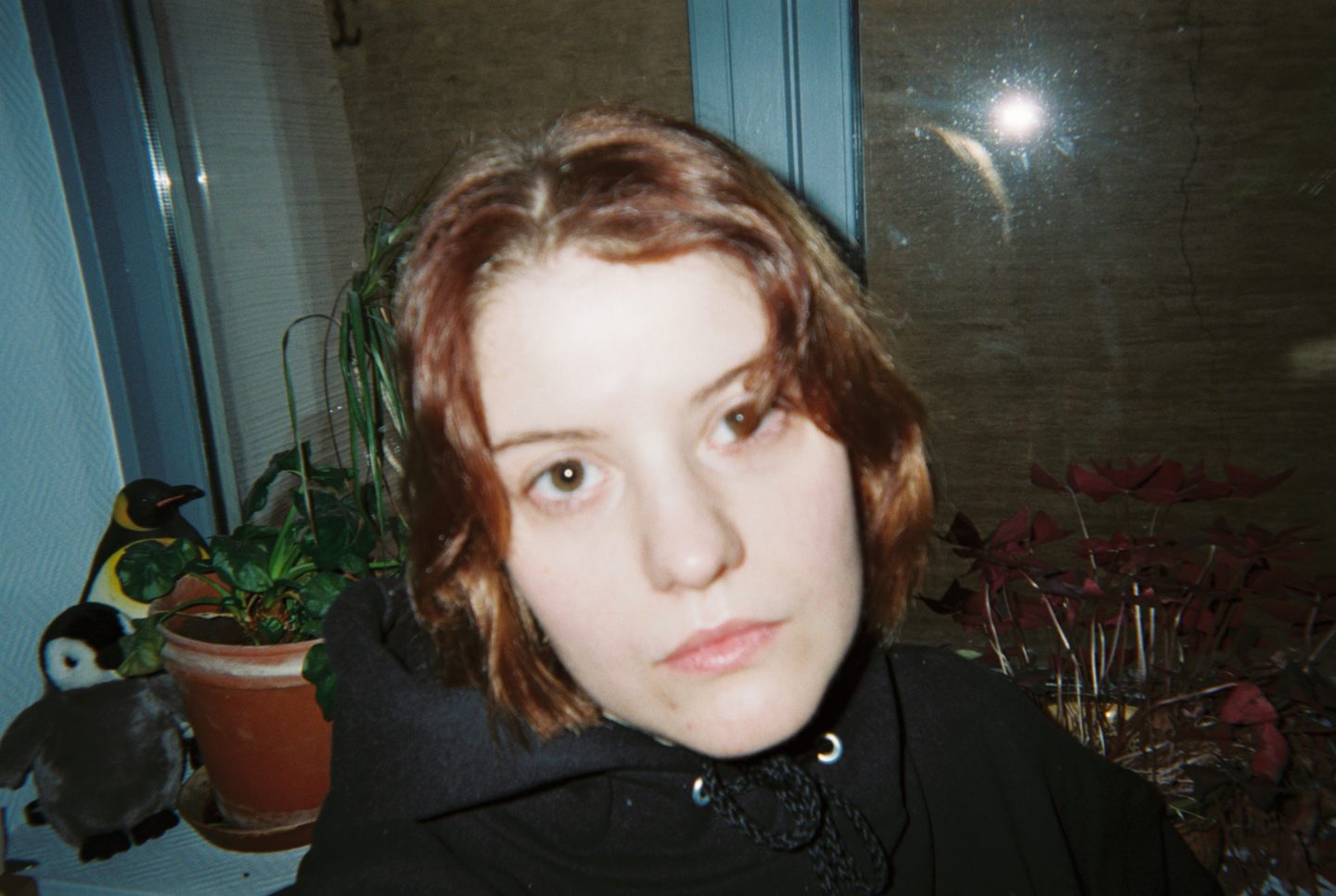 Solå is Sol Sunnanå Eriksen, a Norwegian musician originally from Stavanger but now based in music hotspot Bergen (and she's also collaborated with another Bergen-via-Stavanger star, Lokoy). For a long time she played around with lofi Soundcloud pop, and there's a rich archive of that over on her page if that draws your interest, but her officially released output is more little more developed. Debut single Dizzy and follow-up Who dabbled in blurry, fluid pop music, but her latest effort B Mine put her sound through a supercharger, a bright, glossy song with a chorus that rockets to the stars. She might move between styles here and there, but her music always has that special quality that makes a song stand out, that spark that makes you stop and listen, and that means that wherever she goes next, she's worth keeping an eye on. On her own music, Solå says:
"I've always had a mind full of thoughts, and sometimes that feels overwhelming. At first I started writing music to sort some of those thoughts out, lining them up into melodies and lyrics, which made me calm and collected. As I went on, I got feedback that the listeners actually related to the lyrics I wrote , and that was a huge inspiration for me to continue. I wish to continue writing my thoughts down, making even the hardest ones into something nice and beautiful. In 2021 I wish to achieve some sort of creative understanding of myself, and to hopefully work more in the studio, and wishfully play a concert or two".
---
Bleach Lab
South-London's Bleach Lab only released a handful of songs so far but the level of quality these tracks provide are already pretty stunning. Just take the wonderful Heartache Of The Season … or the magnificent Never Be.  The weight of emotional turbulence slowly sinks in with every second, and so do the gracious guitar fabrics, that echo the opaque sonic worlds of Mazzy Star and the Cocteau Twins. In a turbulent world a sound like the one of Bleach Lab feels like a much needed musical equivalent of catching your breath, turn off all internet devices and just enjoy the moment. Here's what the band had to tell us about their hopes for 2021:
"We hope/pray that gigs will return to normal at some point in the new year. We miss gigging so much and can't wait to play our music live again. We spent a lot of time in lockdown working on new music and really look forward to getting back in the studio. We also can't wait to spend more time together again over a cold beer!"
---
Skullcrusher
The sound of Helen Ballentine aka Skullcrusher is not nearly as violent as her alias might imply. Instead her gentle and almost fragile ambient-infected songwriter folk might break your heart instead of your bones. Last year's self-titled debut EP was a blissful testament of beauty and vulnerability and felt like a fitting soundtrack for a more introverted life. And since 2021 doesn't look quite different for now, the haunting sound of Skullcrusher will most likely comfort us this year as well. A full album is expected over the course of this year and we're pretty sure it will be wonderful no matter if the pandemic is still raging or not. Ballentine also shared her personal hopes for the year with us:
"You can definitely expect more music from me and perhaps some drawings and visual art. My hopes for this year are to become more comfortable with myself and as a result be able to connect with more people through art."
---
Find more exciting new artists in our LISTEN AHEAD playlist on Spoitfy which we update every Monday.