The Weather Station – 'How Is It That I Should Look At The Stars'
Sounds like … musing about life's questions while strolling through a moon-lit night.
Usually an album can be seen as sort of a stand-alone collection of songs from a certain period in a given creative cycle of a musician. But what to do about songs from that very cycle, that never made it on the record in the first place, for whatever reasons? Toronto folk musician Tamara Lindeman, front woman of The Weather Station, has decided to tackle that issue by releasing what she calls a "companion album" to last year's brilliant and much-praised Ignorance. How Is It That I Should Look At The Stars is concerned with lots of the same questions – emotional fragility, human conflicts and climate sensibilities – and yet it opens up an entire different sonic realm of serene wonder and balladic sensitivity.
How Is It That I Should Look At The Stars is "the moon to the sun" of Ignorance, Lindeman has stated prior and as early as the opening Marsh or the following Endless Time, the nocturnal vibe of the "companion" takes shape, and it is a particularly fascinating one. Lindeman has abandoned the rhythm section altogether and instead invites the listener into a piano-filled open space that is full of melodious bloom and soothing tranquility. While the songs on here are no less enchanting than the collection of Ignorance, this record establishes a sentiment that mirrors the frail conditions of our human existence. Take for instance the incredibly tender To Talk About that only needs a few chords on the keys, the presence of a clarinet and Lindeman's vocal flights to wrap us into a sonic veil. Or, the following Stars that is even more minimalistic in its cautious and yet determined progression towards the end. The Weather Station have dared to radically approach tenderness and the presented songs speak volumes of the worth that lie in that act of bravery. (Andreas Peters)
Stream It: ► Spotify / ► Apple Music / ► Bandcamp
---
Nilüfer Yanya – 'PAINLESS'
Sounds like … minimalist heartbreak loop pop.
Nilüfer Yanya has arrived. From her first EPs Small Crimes, Plant Feed and Do You Like Pain? to her first full length Miss Universe, which was highly anticipated though not as highly received, PAINLESS delivers what the first album promised. Yanya's themes stay in the realm of existentialism, identity, world-weariness, and affairs but are formed more honestly and coherently, grappling with human nature.
PAINLESS carries the weight of a never-ending stream of thoughts, ups and downs rarely shared with anyone. It sounds like the west-London artist has been having these conversations with herself for a long time and now released them in their new form. Tied together by Yanya's – sometimes unconcerned, sometimes ardent – voice, each track presenting challenges of heart and mind. Falling for the wrong person on opener the dealer, loneliness felt through daily mundanity on stabilise and try or belong with you counting out the friendships that are hard to leave behind. The tone throughout the record stays melancholic and sincere only broken up halfway by a slightly more light-hearted midnight sun's lyrical embellishment: "Love is raised by common thieves / Hiding diamonds up their sleeves / Always I did it for you". Nilüfer Yanya's expressive continuity of her internal world becomes heavy at times but it offers moments of elevation like L/R's promising loop "Sometimes it feels like you're so violent autopilot". PAINLESS is an album that is probably most important for the musician herself because it is proof of the power of vulnerability – listeners can count themselves grateful to be let in. (Anna-Katharina Stich)
Stream It: ► Spotify / ► Apple Music / ► Bandcamp
---
Band Of Horses – 'Things Are Great'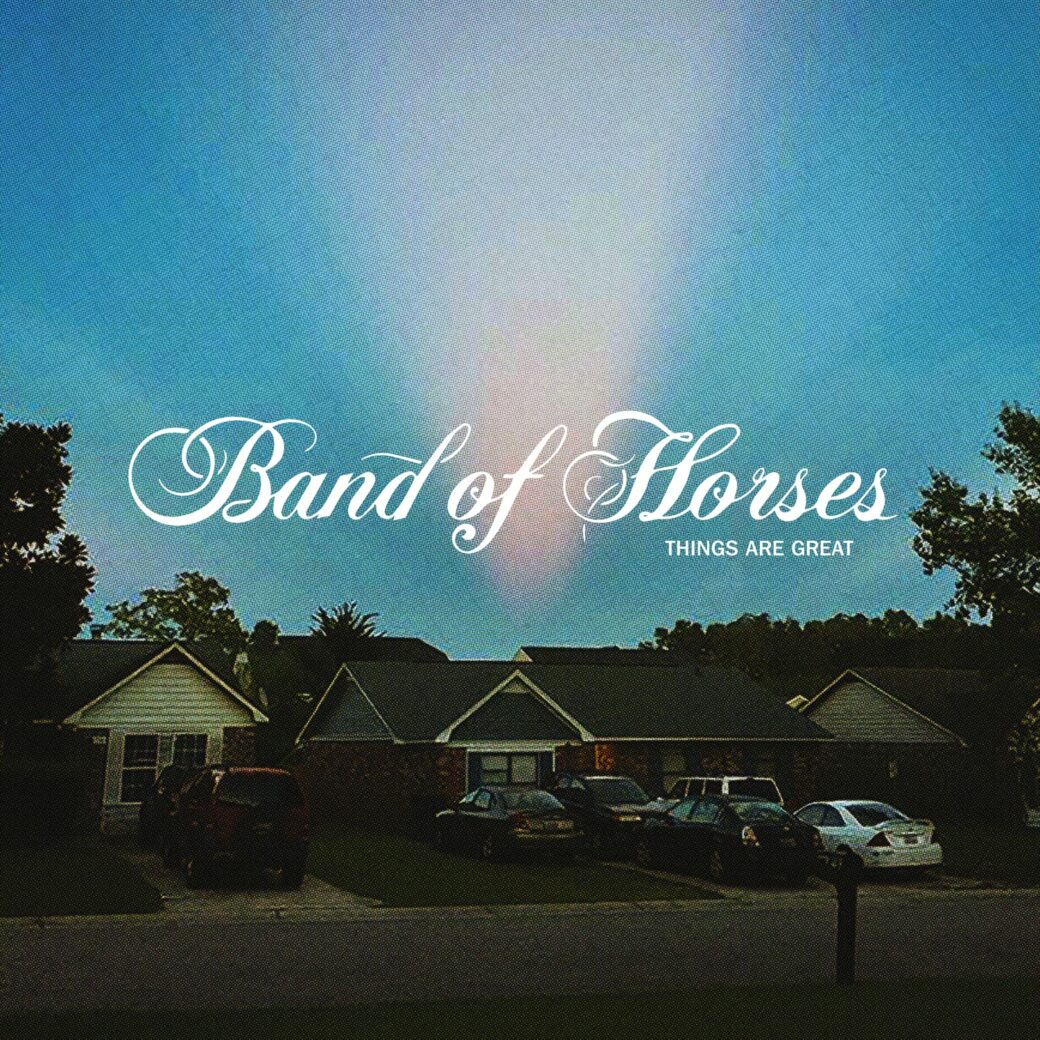 Sounds like … the anthem-rock darlings still have got a few stories to tell.
It has been more than five years since the last Band Of Horses record Why Are You OK in 2016 and while the title of the sixth studio record Things Are Great sounds more than just a cynical remark to what the world is experiencing lately, the return of golden indie-rock era pioneers is about more than just weltschmerz… or nostalgia, for that matter. Things have significantly changed since their last record, and so has the band's line-up: Now composed of front singer Ben Bridwell, longtime members Monroe and Barrett, Archers of Loaf bassist Matt Gentling and guitarist Ian MacDougall, the present record "tells a story of relationships" (Bridwell) and in that is an emotionally intense and sonically vast and raw journey that poses more questions than answers. 
Quite honestly, the slight touch of nostalgia is hard to shake off, because the new Band Of Horses album, however different the circumstances this time, still remains an epic and melodious affair, reminiscent of past time's glory – but that's not necessarily a bad thing. The opening Warning Sign is a good example here, blasting it off with roaring guitars and Bridwell's characteristic high-flying vocals, gliding over the rock-fused piece. Things Are Great remains in that fashion and while there are more memorable pieces like the buzzing rock ballad Hard Times, the soaring In Need Of Repair or the fused You Are Nice To Me, Band Of Horses mostly remain with their swelling spirit via powerful choruses such as on Lights or Crutch. Well, the magic still works, doesn't it? In the end, the appeal of Things Are Great lies therein that the band has managed to remain true to their core and to deliver a record that is more personal, complex and elusive than any other work yet. (Andreas Peters)
Stream It: ► Spotify / ► Apple Music
---
Kristine Leschper – 'The Opening, Or Closing Of A Door'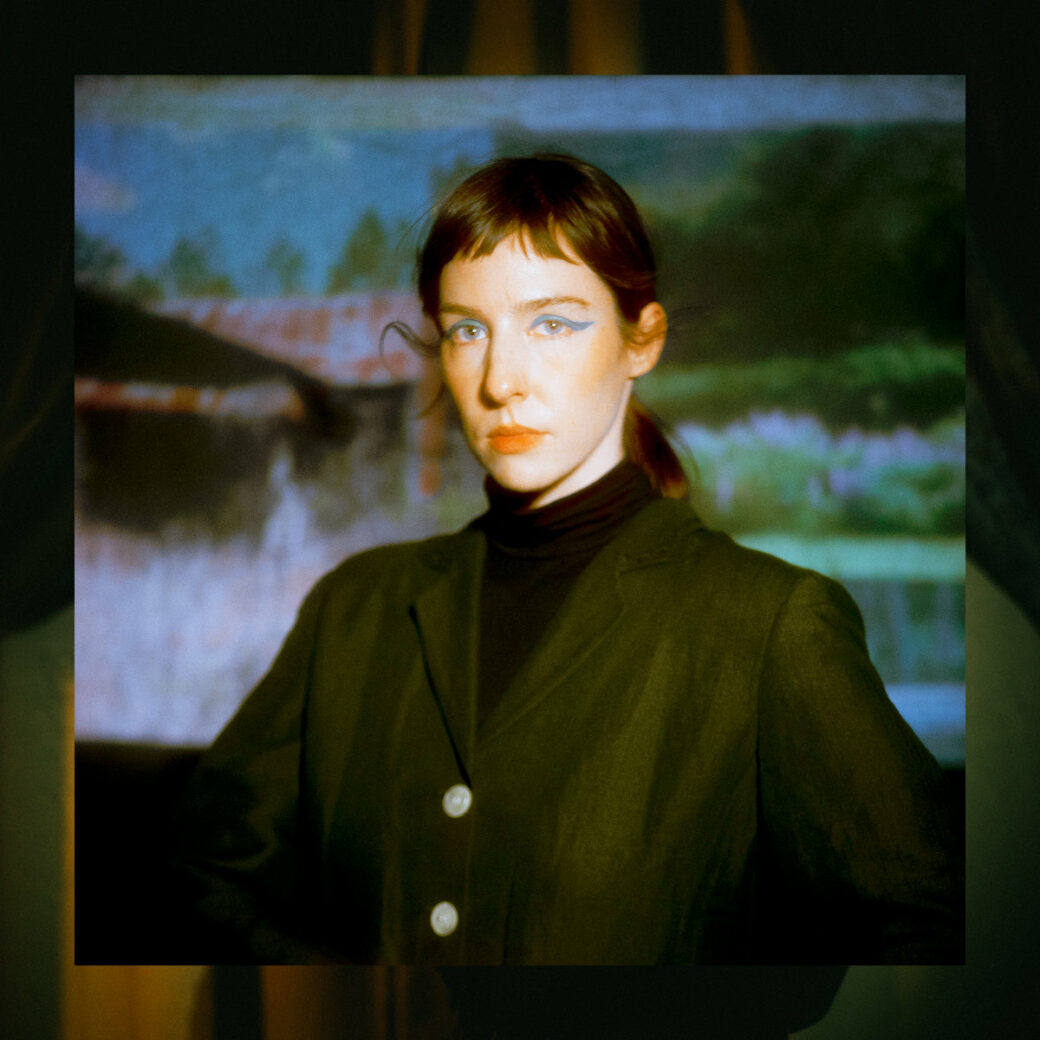 Sounds like … shaping one's voice in between joy and imperfection.
Having retired from her stage moniker Mothers after performing eight years under it, Kristine Leschper has emerged with a new act of her own. Not merely an image turn, but really an upheaval in terms of perspective and style, The Opening, Or Closing Of A Door showcases the metamorphosis of a songwriter bold enough to step into the light. While Mothers was largely influenced by sounds of post-punk and contemporary folk, her new solo material almost reminisces of baroque stylistics – with multiple layers of synths, strings, percussions – and sparks off an airy, solemn and wistful vibe that presents itself in quite a unique manner.
Developed in at-home recordings, The Opening, Or Closing Of A Door is essentially a collection of love songs, formed in many shapes and colours. Melodious musings and a straightforward heartbeat squeeze out of the premier This Animation, which develops an almost swaying character, while Picture Window flows with a synth-driven quality, not to speak of the characteristic flute. Yes, it does have a pastoral touch to it, but who's to say it couldn't make the pop music spectrum any richer? "Lately my work centers on exploring joy in its wildness and complexity, the complicated ways that this joy intersects with an imperfect world", Leschper has stated prior to the release. And while there are instances of melancholic sentiment present on The Opening, Or Closing Of A Door, it is the informal expression of lightness that rings through almost every song. And in the end, it is that very mixture that makes up the appeal of Kristine Leschper's solo debut. (Andreas Peters)
Stream It: ► Spotify / ► Apple Music / ► Bandcamp
---
YĪN YĪN – 'The Age Of Aquarius'
Sounds like … electronic dance music with an East Asian twist. 
YĪN YĪN live in the future and the past at the same time. The Age of Aquarius is the Maastricht band's second record and bridges earthy roots of music with forward thinking futuristic electronica. The five musicians combine their expertise in their respective instruments and are eager to expand their horizons. Like on their last record, they heavily draw from eastern and southeastern Asian influences.
Their interpretation of the musical style is of course executed to perfection. The groovy beats of Nautilus and the synth heavy electronica of Chong Wang, dedicated to the Chinese philosopher with the same name, have strong foot-tapping energy. The six-minute-long centerpiece of the record Shēnzhou V. contains multiple shifts of dynamic, each accompanied by a prevalent bassline and rich guitar arrangements. Tapping further into Thai rock traditions they feature Thai language instructions on the following Faiyadansu. YĪN YĪN's music is intricately interwoven with different elements that it creates an irresistable mood to dance along to. The only thing that is missing is a credit to the musicians that inspired their East Asian tinges. (Liv Toerkell)
Stream It ► Spotify / ► Apple Music / ► Bandcamp
---