Look, you can always kick off the new year by having resolutions, maybe cutting down on your drinking, exercising more, whatever, but to be honest these are not interesting things to talk about, who cares about the minutiae of your life. But what is interesting, and is a good conversation topic to take with your into January is new music. So luckily, or maybe predictably, as this is a music site and all and really, what else would we be doing at this time of year, we've put together a list of our tips for the new artists set to become your favourites over the nest twelve months. Neat, right? Read on and listen in below.
---
---
The Other End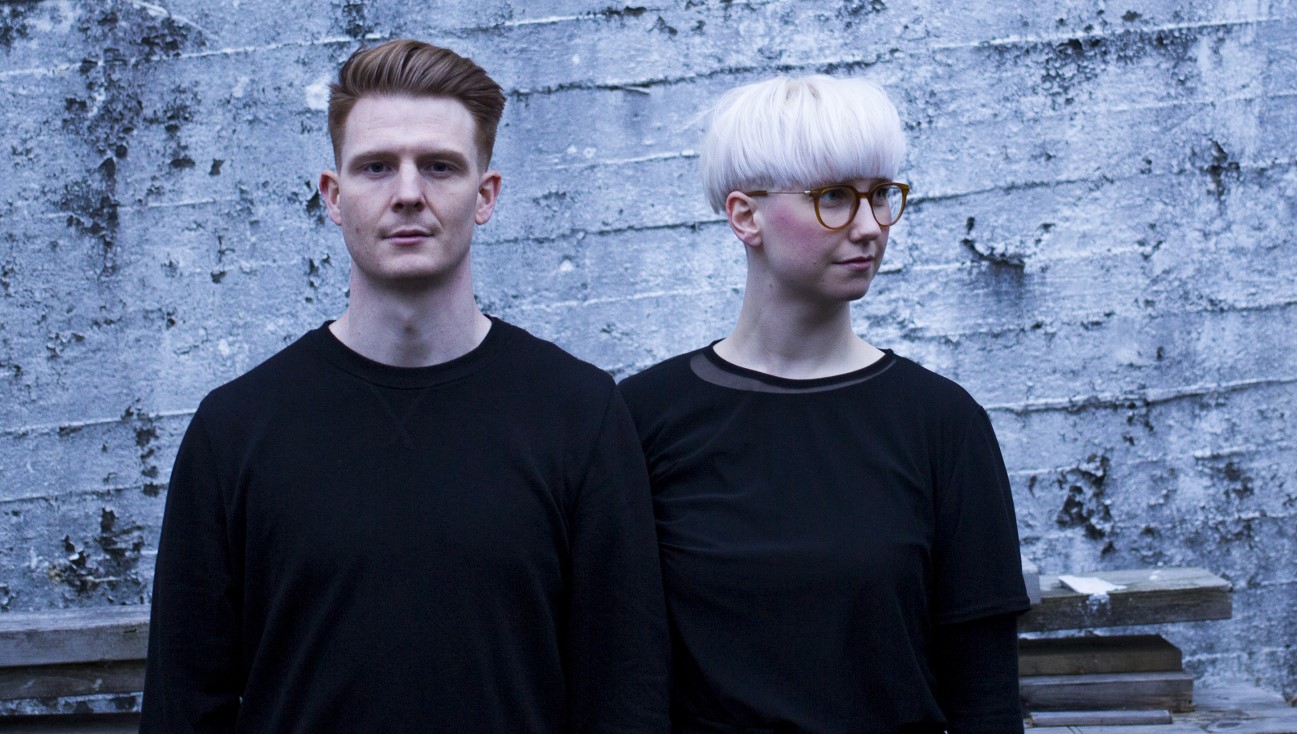 We fell in in love with Bergen-based two-piece The Other End pretty much one year ago when they released their wonderful single Far From Home (which also made it into our Top 20 favourite songs of the year) that was followed by the duo's debut self-titled debut EP. After a few months without proper releases their freshly released new single Sleepwalking proved that Ida Knoph-Solholm and Alexander Breidvik are in for the long run here. Their mesmerizing and reduced songs, carried by Knopf-Solholm's stunning vocal performance, are the perfect melancholic companions for these bleak times. Along with the qualities in songwriting The Other End really manage to capture existential emotions within their music. They signed with Ninja Tune affiliated publishing house Just Isn't Music and are also about to perform at SXSW 2019 so I'm pretty sure we're gonna hear way more from them in the next months.
---
Jez_ebel
Doing interviews in the middle of a festival can be hard going sometimes. A lot of bands are so (understandably) burnt-out, tired and or hungover that trying to explain anything about themselves can seem an impossible task that slumps into answers like 'mmmmmm…..yeah'. But Jez_ebel was very different. When we met her during Vill Vill Vest festival in Bergen in September, she was incredibly articulate and clear about what inspires her, her motivation to make music and her artistic ambitions.
Jez_ebel's music has been bubbling under the surface on Soundcloud for about a year now, with her track Honey having racked up over 30,000 plays to date. At the moment, she specialises in hazy, rain-falling-down-a-window-pane bedroom pop, dreamy vocals spooling out over syrupy Soundcloud beats. Her music is currently only found on Soundcloud, in an ever-shifting catalogue with tracks, demoes and snippets uploaded and deleted constantly (her two strongest songs to date are probably Freaky and Garden Hoes), but she plans to expand beyond that, both in terms of releases and sonically, in 2019.
---
SASAMI
When I attended the cosy Snail Mail gig in Berlin last fall it turned out that the support act – Sasami Ashworth – was actually way better than the much hyped main act on that night. Despite the musician's inconspicious look she quickly won me and the rest of audience to her charm, grungy indie rock tunes and a certain amount of craziness that shines through her stage persona. I remember that she started her performance with an hysteric scream just to get the audience into the room whichand also tried to mix a few German phrases into her performance which didn't work that well but was pretty charming anyway. Besides being really charismatic Sasami also knows how to write proper songs. Even with all the quirky gestures you couldn't ignore her skills which she learned after being active in the LA scene for almost a decade. (and working with artists like Cherry Glazerr, Wild Nothing and SoKo). Last fall the furious young lady released her debut solo single via Domino Records. Both – the A-Side Callous and the B-Side Not The Time – are really stunning examples of lo-fi indie rock charm and you'll definitely hear this lady scream even louder throughout 2019.
---
Becky And The Birds
Becky And The Birds in 2018 has been one of those artists that hit you like a lightning bolt. I hadn't heard of the project, run by Örebro-born, Stockholm-based artist and producer Thea Gustafsson, till I wandered into a gig in Stockholm last summer, thought it sounded interesting and resolved to check it out later on Spotify. That's where I found her debut EP Becky And The Birds, and it was so good that I've been forcing everyone who takes my opinion seriously (a low number of people that's diminishing by the day) to listen to it. It's been a wave of positive feedback from every one.
So what makes Becky And The Birds good? Listening to the EP feels like dipping into an enclosed, unique world. Gustafsson clearly takes cues from other modernist, warped-pop enigmas like FKA Twigs, but the music on the EP feels like a standalone vision, an avant garde blend of choral harmonies, digital soul music, hip-hop, R'n'B, pop and more. Whether the songs are slow and air like Malaysia and Concept Store, or more forceful, cathartic and hard-hitting like Holding On and Die While You Love Me, they come from the same stylistic cloth, different members of the same musical family. Served up with relatively little press and hype this year, it's a record that feels like a special, secret discovery. With more music set to come from Becky in 2019 however, it probably won't feel like a secret for much longer.

---
Benz
So far, Benz aka Ebba Salomonsson only released one single but The Smile already turned out to be one of my favourite musical discoveries of the past year. The young artist from Norrköping, Sweden delivered an uplifting and yet very dreamy piece of dream pop with this song. It's just the sort of sound that gets me anytime. It's an uplifting, yet somehow melancholic reflection about loss and longing for something that's not present anymore and it works even better when you watch the accompanying music video for it which has been directed by Ebba Gustafsson Ågren of beloved Swedish duo Wy. Everything about Benz screams 'Ambition' and that should make you excited as well for her debut EP Erazor which is set for a spring release in 2019.
---
MIYNT
Really, you should have been watching Stockholm's MIYNT since 2016, when she put out the stunning EP No.1. All's been relatively quiet from her since then, with one single following in early 2017 and a couple of demoes finding their way onto Soundcloud. But with rumours of new music on the way in 2019, it's time for a more concrete expression of the talent she's always shown.
That talent, displayed on that EP and those stray solo tracks, is what makes MIYNT such an exciting artist. Her music doesn't sound quite retro, contemporary or modern, but exists in a sort of timelessness outside of those descriptors. Her songwriting is spectacularly strong, whether it's being delivered in the form of slow-dreaming, sunrise pop like the Subway Madness demo or cinematic, intense alt-rock like The Deer Or The Hunter. The highlight of her catalogue so far is Birds, probably the least immediate song she's written, but the one that pulls you deep in after a few listens with its glitteringly sad, subtly moving refrain. Let's see if she can surpass it in 2019.

---
National Service
Throughout 2018 London-based band National Service has given us tender and highly emotional independent rock anthems that follow the footsteps of heroes like Frightened Rabbit, American Football their namesakes The National. It's this timelessness within their sound that makes these guys so tempting. National Service aren't even trying to add unnecessary gimmicks like electronic synthesizers and electronic beats to their sound. Instead they want to capture the raw emotion and (tender) power of four man playing in a room together. It's that simple beauty that makes it so haunting and we could really need more bands like this these days. Their debut EP Foreign Love is out now via Fierce Panda and hopefully 2019 will see more music from these guys.
---
Whenyoung
Starting off in Limerick and Clare in Ireland, Andrew Flood, Aoife Power and Niall Burns later decamped to London where their musical vision started to take shape, first as the band Sisters and now as their present incarnation, Whenyoung. Their opening single Actor (which, pleasingly, contains the uber-Irish diss 'chancer' in the lyrics) set out their stylistic stall pretty well from the start – bright, shiny, hyper-melodic indie rock delivered with a dose of emotional torment. Aka, the ingredients for most good indie bands.
2018 kicked off for the band with Pretty Pure, a song that stands out as their calling card, a rolling collection of scuzzy guitars skidding around the track in bumper-car motion, lyrical misery and the force in Power's shimmering vocal, which makes them stand out from the waves of other bands who also read the  NME too much as kids. They followed that up with their debut EP Given Up in December, with another three scuzz-pop hits along with a cover of The Cranberries' Dreams to mark the passing of fellow Limerick native Dolores O'Riordan. A debut album is due out in 2019.
---
Brooke Bentham
Your boyfriend only texts you back in the nighttime, you're doing your head in because of him for the thousandth time or you just simply to be near somebody? Welcome to modern dating or in this case, to the topics of Brooke Bentham's romantic, sometimes passive-aggressive but always existentialistic folk-rock. Her writing style and topics will remind you of Mitski or Soccer Mommy , whom she supported on her lengthy European tour in last autumn.
The latest single Out Of My Mind was released in autumn 2018 and deals with the everlasting topic of digital miscommunication and your significant other not texting back. It was recorded with Bill Ryder-Jones at his studio near Liverpool and showcases both Ryder-Jones talent in producing and Bentham's ability to reach out from a bedroom-produced to a new and more rock-inspired sound. Bentham and Ryder-Jones are now recording new material which will hopefully lead to more heart-warming anthems by the young newcomer.